Infertile? Hyperbaric Oxygen Therapy Can Help!
Press Release
•
updated: Jul 11, 2019
Dr. Elena Eustache is helping couples become pregnant with Hyperbaric Oxygen Therapy.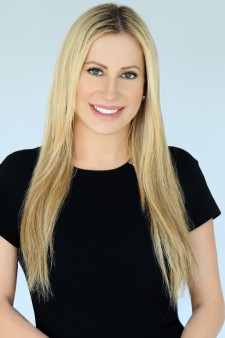 LOS ANGELES, July 11, 2019 (Newswire.com) - ​Dr. Elena Eustache, the founder of the Eustache Institute, is offering two free hyperbaric oxygen therapy sessions to couples who for the past 12 months have been unsuccessful in becoming pregnant. According to Dr. Elena Eustache, the leading cause of infertility is ischemia, a condition caused by low oxygen in the blood supply that results in low tissue oxygenation.
"Hyperbaric oxygen therapy is a systematic treatment used to bring more oxygen into a patient's bloodstream," says Dr. Elena Eustache. During these treatments, patients breathe 100 percent pure oxygen in a pressurized chamber — the excessive levels of oxygen flood the blood system, which is beyond what the human body receives typically. With the help of HBOT, tissues will regain the appropriate oxygen levels needed helping to relieve individuals of their infertility issues.
Alleviating tissue ischemia is not the only benefit of hyperbaric oxygen therapy for individuals experiencing infertility. Significant advantages of HBOT for infertility include oxygenating organs and helping with the growth of microcirculation, enhancing fibroblast migration and mitosis, increasing collagen synthesis, which ripens the tissue for fertility, facilitating the removal of toxins and metabolic byproducts from the body, which are significantly higher in patients with low fertility, and increasing male genital microcirculation.
About Dr. Elena Eustache
Dr. Elena Eustache has a Ph.D. in Psychology and Cognitive Behavior Therapy and specializes in Neurofeedback Therapy and Hyperbaric Oxygen therapy. Also, Dr. Eustache is a relationship and parent coach dedicated to helping her patients live the healthy and prosperous life they've always dreamed of.
About Eustache Institute
Eustache Institute, established in 2009, by Dr. Elena Eustache, specializes in treating neurological disorders with Neurofeedback therapy, Hyperbaric Therapy, and Cognitive Behavior Therapy. The Eustache Institute also offers relationship and individual counseling. You can read more about the Eustache Institute by visiting www.EustacheInstitute.com.
Source: Eustache Institute
Tags
Additional Links