The Eustache Institute is Using Neurofeedback Therapy to Treat People Who Have Reactive Attachment Disorder
Alternative treatments for reactive attachment disorder (RAD)
Press Release
-
updated: Sep 13, 2018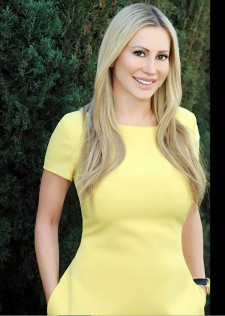 LOS ANGELES, September 13, 2018 (Newswire.com) - The Eustache Institute has been significantly changing the lives of countless children and adults that are adopted or previously spent time in the foster care system overcome Reactive Attachment Disorder (RAD) with neurofeedback therapy. RAD is an unfortunate syndrome that arises when the natural method of developing attachments to primary care figures in the early stages of childhood growth is interrupted by neglect, like disregarding a child's needs (emotional and physical) and repeated change of primary caregivers, which can prevent a child from forming healthy attachments. 
"As a neurofeedback therapy specialist, there is no greater reward than seeing the children we have helped with RAD grow closer to their parents and finally having the confidence to enjoy their childhood and family," says Dr. Elena Eustache. Neurofeedback therapy has a high success rate when it comes to treating children with RAD. Many people with attachment disorders have trouble managing emotions and calming themselves. Training with neurofeedback will target the regions of the brain that control these abilities." 
According to the Eustache Institute, attachment occurs when a child is frequently reassured, encouraged, cared for and have their needs met. When a child connects with a loving and protecting guardian, a child will grow to love and trust them and others. Symptoms of RAD include, but are not limited to, a lack of empathy, remorse, controlling behavior, cruelty, explosive rages, impulsivity, learning disability, ADHD and primary lying. Neurofeedback therapy will teach a person how to regulate their emotions and improve the portions of the brain that create tranquility by retraining the brain. The effectiveness of this treatment has become a core method for many RAD therapists. 
About Eustache Institute 
Eustache Institute, established in 2009 by Dr. Elena Eustache, specializes in treating neurological disorders with Neurofeedback Therapy, Hyperbaric Therapy and Cognitive Behavior Therapy. The Eustache Institute also offers relationship and individual counseling. Read more about the Eustache Institute by visiting www.EustacheInstitute.com. 
Source: Eustache Institute
Share:
---
Categories: Alternative Medicine
Tags: Brain training, Dr. Elena Eustache, Elena Eustache, Eustache Institute, Healing, Neurofeedback therapy, RAD, Reactive Attachment Disorder
---