The Eustache Institute is Raising Awareness About the Positive Effect That Neurofeedback Therapy Has on Women Going Through Menopause
Press Release
•
updated: Jul 17, 2018
Diminish the symptoms of menopause for a better quality of life.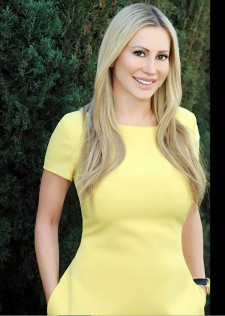 LOS ANGELES, July 17, 2018 (Newswire.com) - Dr. Elena Eustache is raising awareness about the positive effects Neurofeedback Therapy has on women going through menopause. When it comes to treating the symptoms of menopause, more women are choosing neurofeedback therapy to help stabilize their bodies as they go through their new life transition. Neurofeedback promotes health in a controlled and precise way and training the brain helps it to perform better.
"As a Neurofeedback specialist, I've had the great pleasure of working with many women going through menopause," said Dr. Elena Eustache. "Some are happy to be free of their menstrual cycles, others, however, come to me severely depressed describing this new journey as detrimental not only to their physical health but their mental health and self-image. Many of my clients have experienced varied symptoms, like depression, anxiety, hot flashes and unwanted weight gain. These are symptoms that Neurofeedback Therapy has been able to treat successfully. After several Neurofeedback therapy sessions, not only does a women's state of mind become positive, eliminating anxiety and depression from their lives completely, but they begin to feel like an enhanced 'youthful version' of themselves again, accepting who they are now, minus their periods, and that is extremely important."
Raising awareness about Hyperbaric Oxygen treatment is extremely important because it's truly a highly effective treatment for many conditions.

Dr. Elena Eustache, Neurofeedback Therapy & Hyperbaric Oxygen Therapist
Research has shown that a women's hormonal symptoms are a result of dysregulation in the brain, and neurofeedback training helps to normalize the unhealthy brain patterns. Once the brain is performing better, and balanced, menopause symptoms tend to settle. Neurofeedback therapy has been proven to help keep the symptoms that women experience while going through menopause at bay, allowing for women to truly embrace and enjoy their newfound transformation graciously, learning to accept this as a right of passage, and not a curse. Understanding that this transformation is a gift and that aging is a tremendous honor in itself that not many are fortunate to experience.
About Dr. Elena Eustache
Dr. Elena Eustache is a specialist in neurofeedback therapy, with a Ph.D. in Psychology and Cognitive Behavior Therapy. Dr. Elena Eustache helps her patients reach their full potential so they can live the life they've always dreamed. You can read more about neurofeedback therapy by visiting her blog. You may also find her on Instagram and Facebook.
About Eustache Institute
Eustache Institute, established in 2009, by Dr. Elena Eustache, specializes in treating neurological disorders with Neurofeedback therapy, Hyperbaric Therapy, and Cognitive Behavior Therapy. The Eustache Institute also offers relationship and individual counseling. You can read more about the Eustache Institute by visiting www.EustacheInstitute.com, FACEBOOK, and INSTAGRAM.
Source: The Eustache Institute
Tags
Additional Links