The Eustache Institute is Helping Athletes With Hyperbaric Oxygen Therapy
Press Release
•
updated: Sep 21, 2018
More and More Professional Athletes are turning to Hyperbaric Oxygen Therapy for treatment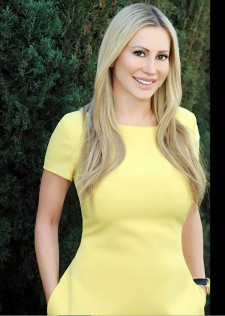 LOS ANGELES, September 21, 2018 (Newswire.com) - The Eustache Institute is helping Athletes who have suffered from multiple injuries, especially ACL (anterior cruciate ligament injury) with Hyperbaric Oxygen Therapy, the process of inhaling pure oxygen via a chamber. This method has been proven to improve the cognitive function of athletes who have suffered from post-concussion syndrome. It also expedites the recovery injuries, reduces inflammation and helps athletes recover from surgeries and intensive training in a shorter period of time. As a bonus, it enhances performance.
"Hyperbaric oxygen therapy may sound extremely simple and unbelievable to many, but we assure you it's incredibly beneficial in expediting wound healing," say's Dr. Elena Eustache, founder of the Eustache Institute. It is well-known that 16-time Olympic champion, Michael Phelps, uses a hyperbaric oxygen chamber to aid in his recovery from training, and hyperbaric chambers are being used by many athletes to replicate high-altitude conditions and boost levels of oxygen-rich red blood cells. When we inhale pure-oxygen into our lungs, our blood will carry the rich oxygen throughout our body and our organs, helping to fight bacteria while stimulating the release of substances called growth factors and stem cells. This process helps to speed up and multiply the absorption of oxygen molecules to damaged and impaired tissues, and why numerous professional athletes are turning to HBOT."
At the Eustache Institute, we have helped many athletes who've experienced anterior cruciate ligament injury (ACL), helping them improve their quality of life after the trauma.

Dr. Elena Eustache, Founder of the Eustache Institute
The Eustache Institute utilizes hyperbaric oxygen treatment to help those who suffer from sport-related injuries since it relieves symptoms, accelerates recovery time, and optimizes performance. According to Dr. Elena Eustache, the institute has treated many athletes who have experienced anterior cruciate ligament injury (ACL), helping them improve their quality of life after the trauma. ACL is a type of injury that occurs when the ligament gets stretched or tears after the foot is securely planted and the knee locks, twists or pivots at the same time. This type of damage regularly occurs in basketball players, football players, soccer players, and gymnast, if an unexpected change in direction stresses and then damages the ligament. Furthermore, Dr. Elena Eustache hopes that more professional athletes are made aware of this non-invasive, painless and effective treatment, because of it's proven health benefits.
About Eustache Institute
Eustache Institute, established in 2009, by Dr. Elena Eustache, specializes in treating neurological disorders with Neurofeedback therapy, Hyperbaric Therapy, and Cognitive Behavior Therapy. The Eustache Institute also offers relationship and individual counseling. You can read more about the Eustache Institute by visiting www.EustacheInstitute.com.
Media Contact
Eustache Media Relations
Stacy Asencio-Sutphen
EustacheMediaRelations@yahoo.com
Source: Eustache Institute
Tags
Additional Links