System Analytic Launches a Major New Update to Its Superfly Platform - a Powerful 'Out of the Box' End-to-End HCP/KOL Management Tool
Press Release
•
updated: Apr 30, 2021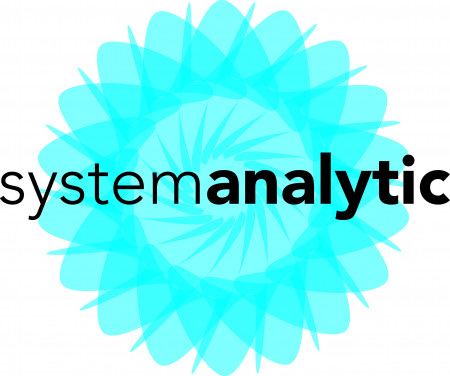 LONDON, April 30, 2021 (Newswire.com) - System Analytic, a leading provider of KOL-focused digital tools and services for pharmaceutical companies, announced the launch of a new generation of its Superfly End-2-End KOL/HCP management platform.
Pharmaceutical commercial and medical teams typically engage with thousands of HCPs every year across a range of collaborative projects. Superfly is a straight-out-of-the-box, fully customisable KOL & HCP management solution that's engineered to support the entire end-to-end process, from contract-to-pay.
Pharmaceutical teams encounter a set of unique challenges when it comes to HCP and KOL end-to-end management - event initiation, event approval, needs assessment, budget management, FMV management, Caps management, HCP approval, digital contracting, MSA management, tax document management, payment cycle management, and more. Each of these challenges, in turn, usually involves a series of sub-tasks involving individuals from multiple teams within the organisation e.g. business, medical, legal, financing, contracting, and audit.
Pharma often has to resort to the use of multiple disparate systems to complete all the different tasks that are required to ensure a compliant and successful HCP and KOL collaboration process. The result is often inefficient, costly, and open to compliance errors.
The new updated Superfly platform enables Pharma to solve all the above challenges through a single integrated workflow and comes with several enhancements and innovations including: full mobile/tablet optimisation, configurable dashboards based on user role, better integration with engagement plans for individual HCPs, and improved reporting across the board.
Easy to implement, easy-to-use, and easy to configure, the intuitive workflows and configuration options of Superfly E2E will help pharma and biotech clients to solve the pains of end-to-end HCP management so that they can start planning, managing, and tracking their work with Experts across the entire contract-to-pay process in a highly efficient and compliant manner.
Dr Sanjay Singhvi, a Director at System Analytic, said, "Every day we hear from our clients about the pain of HCP end-to-end process in Pharma. And nothing quite brings us more joy than solving those pains, every day."
-ENDS-
About System Analytic:
Our visionary digital tools and world-class services help our clients to identify, understand, and engage with the most important people in their world. As a company, this is all we think about, this is all we do - and we do it with an analytical intensity and brilliance unmatched by anyone else.
We combine the best of medicine with the best of technology to create innovative offerings that are characterized by transparency, collaboration, and trust. That's why the world's leading pharma companies and the world's leading physicians entrust us with their confidence - and we do everything in our power to justify the faith they place in us.
System Analytic is a WPP company.
Source: System Analytic