Student ACES Hosted Over 200 High School Sports Captains for Leadership Training
Press Release
-
Apr 20, 2016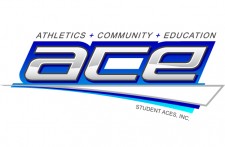 Boca Raton, FL , April 20, 2016 (Newswire.com) - ​​​​​​​​​​​On April 5th, 2016, Student ACES hosted the first ACE Captains Leadership Summit. This event was designed specifically for high school athletic captains to learn leadership skills, techniques and life lessons that will enable them to lead each of their teams on and off the field. 
Participating student athletes had the unique opportunity to hear and engage with world-class experts and leaders in their respective professions while connecting with captains from other schools. The student athletes engaged in interactive drills designed to incorporate communication, respect, trust and sacrifice. They also engaged in team discussions on difficult issues facing today's young leaders. Additionally, they worked through four distinct modules to provide unique perspectives on Individual and Team Safety, Optimizing Performance, Building Team Chemistry, and Developing/Applying the Image and Brand of Captain. The day concluded with a panel of student athletes discussing the lessons learned, their real-life application at school and on the playing fields. 
The panel was moderated by Steve Politziner of ESPN Radio 106.3FM. Students also heard from guest speakers:
​

Quadtrine

Hill, former NFL Player and Pro Boxer
Clay Shiver, former NFL Player and Florida State Hall of

Famer

Tyler Greene, former MLB Player and head of the Athlete/Entertainer division of Cohen & Son Wealth Management
Linda Tate, Vice President at Morgan Stanley
Dr. Michael

Bergeron

, Ph.D., FACSM, President and Chief Executive Officer of Youth Sports of the Americas
Lisa

Gallo

, PR Assistant at Garden of Life and University of Florida Alum
Pete Martinez, Chairman and CEO of Game Changer
And

others…
Student ACES anticipates that this experience will better prepare student athletes to become young men and women of integrity that will honorably represent the universities they chose to attend.
The inspiration for the Captains Summit is derived from the deep desire to see every student achieve a foundation of leadership that will generate positive outcomes and tremendous success in their life. These young men and women have the unique opportunity to be inspirational and influential in the lives of others. It is the goal of Student ACES to provide the student athletes with a foundation of leadership that will help them to become successful in every walk of life. 
Sponsors for the event included Tire Kingdom, Garden of Life, Keiser University, Advanced Roofing, Walmart and Searcy Denney Scarola Barnhart & Shipley, P.A.
About Student ACES
Student ACES (ACE: Athletics + Community + Education) is a 501(c) 3 organization dedicated to impacting our country by developing the next generation of leaders. ACE does this by providing best-in-class leadership curriculum, mentoring and projects that make a difference in their community. Visit the team HERE.  
WHY: The inspiration for Student ACES is derived to see every student achieve a foundation of leadership that will generate positive outcomes and tremendous success in their lives. There is a powerful and contagious force when you witness the drive to succeed demonstrated by a student and or athlete. Participating in the ACE program are schools from Palm Beach and Broward County.
For more information about Student ACES, please visit http://studentacesforleadership.com/
Student ACES, Inc.
Contact: Krissy Webb
(850) 559-7612
​krissy@studentacesforleadership.com
Source: Student ACES
Share:
---
Categories: High School Sports, Sports Events, Sports News
Tags: ace, athletes, community, education, Florida, high school, leadership, sports, students, teamwork
---