South Florida Leadership Organization Adds Three Board Members
The new members include accomplished executives and local public figures.
Press Release
-
updated: Aug 31, 2017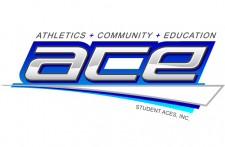 PALM BEACH, Florida , August 31, 2017 (Newswire.com) - Student ACES, a Florida-based nonprofit organization dedicated to providing leadership opportunities for high school students, announced today that it has welcomed three new members to its dynamic Board of Directors: Dionne Boldin, Rob Kornahrens and Syd Kitson.
As a local, community-focused organization, Student ACES focuses on inspiring, training and mentoring a community of students who exemplify leadership traits in athletics, community service and education. The three new board members join its ranks with years of experience in business, leadership and community involvement.
"Student ACES is absolutely thrilled to welcome Dionne Boldin, Rob Kornahrens and Syd Kitson to our Board of Directors," said Krissy Webb, co-founder and executive director of Student ACES. "Not only are they incredibly passionate about positively impacting our youth here in South Florida, but they each have an impressive track record of success in mentorship, community involvement and business. It's an honor to welcome them to our board."
Dionne Boldin brings a wealth of experience and expertise in leading the youth of America. Her efforts include the establishment of the Anquan Boldin Foundation and the Q81 Summer Enrichment Program.
Rob Kornahrens, CEO of Advanced Roofing, also joins the Student ACES board with years of leadership experience and a dedication to community involvement in Broward County. He continues to encourage his Advanced Roofing employees to donate time and resources to more than 40 charitable organizations annually.
Student ACES' third new board member, Syd Kitson, is the Chairman and CEO of Kitson & Partners, a Florida-based real estate company specializing in the creation and development of master-planned communities and commercial properties. Kitson has served on multiple civic, education and non-profit boards and was recently appointed as a member of the Board of Governors for the State University System of Florida.  He is currently on the Executive Committee and Board of Directors of the Florida Council of 100, as well as serving as Chairman of the Florida Chamber of Commerce.
The organization's news of welcoming these three board members comes on the heels of its announcement of expanded programming for high school students this school year http://www.digitaljournal.com/pr/3457126. Student ACES is now offering three in-depth programs to high school students during the 2017-2018 school year: Student ACES Year Long Program, Captain's Summits and Leadership Workshops.
Student ACES is overseen by an advisory committee comprised of more than fifty local and national leaders, including CEO's, military officers, college presidents, coaches and many other nationally acclaimed individuals, as well as a local board of directors.
Advisory!!
As Hurricane Harvey leaves Houston, TX and surrounding areas in dire need of assistance, Student ACES will be taking ideas from it's student leaders on how to best help those in need. The Board of Directors will be collecting these ideas over the next week and will be announcing their efforts as soon as possible. In the meantime they ask that everyone lends a hand where they can. 
About Student ACES
Student ACES, founded in 2013, is a 501(c)3 organization dedicated to providing leadership programs, mentoring, scholarships and internship opportunities for high school students. The organization is impacting the lives of students who so desperately need it. Student ACES' focus is to inspire, train and mentor a community of student ACES who exemplify leadership traits in athletics, community service and education. The inspiration for Student ACES is derived from a deep desire to see every student achieve a foundation of successful leadership that will permanently generate positive outcomes in their lives and for the next generation.
Student ACES relies solely on contributions. The organization's success is measured by the positive impact to as many high school students as possible. Students participate in the organization's programs at no cost to them. For more information or to donate, please visit http://www.studentacesforleadership.com.
Media Contact:
Krissy Webb, Student ACES Co-Founder and Executive Director
krissy@studentacesforleadership.com
850-559-7612
Source: Student ACES
Share:
---
Categories: Corporate Officers, Community News, High School Sports, Sports News
Tags: Broward County, community, education, Florida, high school, Leadership, Miami-Dade, sports, student athlete, teamwork
---