Shanna Moakler Set to Produce LGBT and Anti-Bullying TV Series
Press Release
•
updated: Apr 17, 2017
As a recognizable face in Hollywood, the multi-talented actress is stepping up as a producer on the hit series 'Back Stabber'.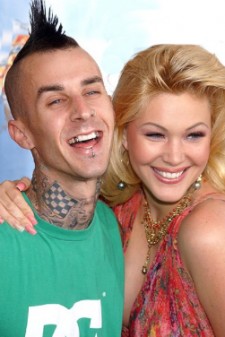 Hollywood, CA, April 17, 2017 (Newswire.com) - Getting her start as Miss USA, Shanna Moakler has become a Hollywood icon, going on to become an award winning actress, reality star, and a paparazzi magnet. Originally married to Blink 182 singer Travis Barker, and starring in the MTV 'newlywed' reality series 'Meet The Barkers', Shanna Moakler hit headlines in 2007 with her controversial feuds with both Lindsey Lohan and Paris Hilton.
Now 10 years later, Shanna Moakler has announced her participation as a producer and actress in season 2 of the TV series 'Back Stabber'. Shanna first reveled being part of the project last week via twitter, captioning "Had a blast on set last night filming for @BackStabberTV with @KittySterling thank you @RyanZamoMusic for being such a creative bad ass!"
As an independently produced series on Amazon, 'Back Stabber' gained national attention after its season 1 premiere last June, Moakler said, "I stumbled onto an incredible story about 'Back Stabber' by the Huffington Post, titled "How One TV Series Has Changed the History of Filmmaking Forever", and I was determined to join the project ever since." Season 1 of 'Back Stabber' became a success for its record breaking low budget, and is now known for its commentary on societal issues and fighting to make a change in today's world.
Generating 12 award nominations and 4 wins so far for season 1, Shanna mentioned that following the announcement of a second season, she immediately jumped on the opportunity to help produce it. Hoping to use her stardom to gain attraction to the series, Shanna said, "Series creator Ryan Zamo put his all into producing season 1 of 'Back Stabber'. Premiering all 11-episodes in the first season for just $1300, and still gaining national attention by doing his own PR, I could only imagine how big this show could be with some help from industry veterans like me."
Season 1 of 'Back Stabber' is currently available on Amazon Instant Video, and though season 2 does not have an exact release date just yet, it is slated to premiere later this fall.
To view all press stories on Season 1 of 'Back Stabber', visit: BackStabberTVShow.Com/News
Source: Back Stabber TV Series
Related Media