Shane Hastie Joins ICAgile as Director of Agile Learning Programs
Press Release
-
updated: May 2, 2017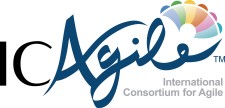 Burbank, CA, May 2, 2017 (Newswire.com) - International Consortium for Agile (ICAgile) today announced that Shane Hastie has joined ICAgile in a newly created position, as Director of Agile Learning Programs, effective immediately.
Hastie will have oversight in the strategic direction and expansion of ICAgile's learning programs, including maintaining and extending ICAgile's learning objectives, providing thought leadership and collaborating with industry experts, and supporting the larger ICAgile community, which includes more than 90 Member Organizations and approximately 50,000 ICAgile certification holders.
"As ICAgile continues to establish and uphold the quality of Agile learning experiences across various disciplines, there is no better person to lead the growth of ICAgile's learning programs than Shane Hastie," said Ahmed Sidky, President of ICAgile.
Shannon Ewan, Managing Director of ICAgile, added, "Shane Hastie is a well-respected thought leader with deep Agile expertise and has the ability to bring people together. His vision for how Agile-learning programs need to be developed and expanded around the world is exactly what ICAgile needs as the company continues to grow."
Shane Hastie, who holds the competency-based ICAgile Certified Expert in Value Management (ICE-VM) designation, has been involved with the ICAgile community as a thought leader for many years.
"From the very beginning, I was impressed by the people who make up the ICAgile community, the vision for why the organization exists and the way they involved the agile community in developing the learning objectives and designing the learning journeys," said Hastie. "ICAgile's focus on the Agile mindset and the importance of the values of the agile movement make joining the organization an easy transition for me. I firmly believe that the humanistic ways of working and the agile mindset are desperately needed in organizations all around the globe today. Taking agile values and principles beyond software is important and making sure they are properly embedded is absolutely crucial for success. We're in an industry that touches every aspect of people's lives and massively influences society as a whole. I want to be a part of making sure that industry is both ethical and sustainable."
Hastie most recently held the position of Chief Knowledge Engineer and Agile Practice Lead at Software Education (SoftEd), an ICAgile Member Organization that has been delivering ICAgile-accredited courses since 2011. He was also elected to the Board of Directors of the Agile Alliance in 2011 and served until 2016.
Visit icagile.com to learn more about ICAgile.
Source: ICAgile
Share:
---
Categories: Business Technology, Human Resources, Business News
Tags: Agile, Business, HR, IT, Learning, Technology
---