Rock West Composites Exhibits at the United States Sailboat Show 2019
With new focus on the marine market, Rock West Composites is exhibiting for the first time at the United States Sailboat Show in October 2019. Whether for business or individuals, the company's extensive off-the-shelf and custom advanced composite product lines have many applications and offer many advantages to the marine industry.
Press Release
-
updated: Sep 10, 2019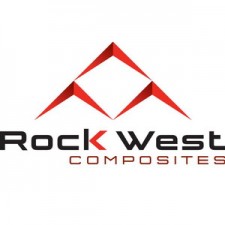 SALT LAKE CITY, September 10, 2019 (Newswire.com) - Rock West Composites (RWC) will be exhibiting at the United States Sailboat Show in Annapolis, Maryland October 10-14. The many benefits of using advanced composites in the marine industry include its lightweight to strength and resistance to corrosion. From spars and spinnaker poles to battens, boathooks and paddles, the applications are varied and offer many boating advantages.
Using carbon fiber, fiberglass, aramids and other materials, RWC manufactures a variety of products that are offered through its online store including tubes, rods, plates and panels. Complementary products include joints, connectors, and telescoping tubing options. In addition, the company offers a vast array of composite materials and supplies for projects of any size, including carbon, fiberglass and Kevlar fabrics, carbon fiber and fiberglass yarns, prepregs and resins, vacuum bagging supplies and more. For those needing very specific strength or stiffness requirements, the company provides custom engineering services to help its customers meet their unique needs.
"Rock West has worked in the marine industry before, but it's now a market we're looking to expand," said Michael Zavell, Director of Business Development (Michael.Zavell@RockWestComposites.com). "We have engineers in our business who are sailors, and they understand the design requirements and ways a sailboat can benefit from using these materials. We know we can add value and have fun doing it."
Visit the Rock West Composites booth at the show located in Tent 0, Booth 21. For more information on Rock West Composites' offerings, visit www.rockwestcomposites.com.
About Rock West Composites
Rock West Composites provides composite products for a variety of markets and customers. Specializing in carbon fiber composites, RWC offers in-stock products, including tubes, plates and complementary materials, as well as custom products and solutions, such as product development, engineering services, prototyping, and manufacturing. Manufacturing processes include filament winding, roll wrap, resin infusion, bladder molding, modified closed mold, and compression molding processes. Rock West Composites has facilities in San Diego, California; Salt Lake City, Utah; and Baja, Mexico.  https://www.rockwestcomposites.com/
#######
For more information: 
Julia Willis, Marketing Director
Phone: 858-537-6260
Email: marketing@1rockwest.com
Website: www.rockwestcomposites.com
Source: Rock West Composites
Share:
---
Categories: Boating and Sailing
Tags: Annapolis Boat Show, Rock West Composites, United States Sailboat Show
---