Rock West Composites Announces Expanded Carbon Tubing for Bicycle Frames
The Utah-location of Rock West Composites is tripling their inventory of off-the-shelf carbon tubing manufactured for the custom bicycle market. Company officials say the expansion is necessary to keep up with increasing demand in the carbon bicycle frame market.
Press Release
-
updated: Oct 2, 2017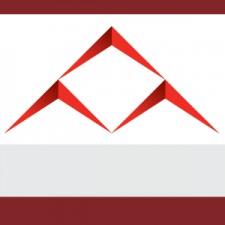 SALT LAKE CITY, October 2, 2017 (Newswire.com) - Already a leader in producing high-quality carbon composite tubing for the custom bicycle market, Rock West Composites has announced a significant expansion of its off-the-shelf carbon tubing products used to build custom bicycle frames. Company officials have said Rock West Composites will triple its product line of carbon fiber tubing elements.
The increased inventory includes head and seat tubes, steerer tubes, top and down tubes, seat posts, seat stays, and bottom bracket shells. Tripling their inventory instantly makes the company the go-to provider of carbon fiber tubing with the high strength-to-weight properties custom bike builders are looking for. More importantly, bike builders will continue to enjoy the same reliability and high-performance Rock West Composites carbon tubing is known for.
Utah VP and general manager Dave Erickson notes that the quality and high-performance characteristics of their carbon tubing for the bicycle industry merits the increased price point when compared to other tubing materials. He explained that Rock West Composites has been looking to seriously expand their bicycle product line so as to accommodate smaller frame builders with affordable carbon fiber products that still meet their high-performance needs. As a complement to this product line, the company also sells related materials needed to build a bicycle frame, including pre-pregs, resins, adhesives, dry fabrics, vacuum bagging materials, and cutting tools.
"We wanted to expand our standard carbon fiber product lines with tubing specifically engineered and sized to meet the demands of the carbon bicycle frame market," Erickson said. "We have cyclists in-house with extensive industry experience, so this not only grows our market space but adds to the team's work gratification. We want to be known as the U.S. company that not only builds carbon fiber tubing and products but also makes available the materials needed to build a carbon bicycle on your own … from the ground up."
About Rock West Composites
Rock West Composites is a San Diego, California based company with manufacturing operations in Salt Lake City, Utah. The company specializes in composite products for a variety of markets and industries. Their product list consists of carbon fiber composites and manufactured products including tubing, plates, and a variety of complementary materials. They also offer custom products and services including engineering, prototyping, product development, and manufacturing. Rock West Composites is ISO 9001:2008 and AS9100 certified.
CONTACT:
Dave Erickson
Rock West Composites
https://www.rockwestcomposites.com
(801) 566-3402
​
Julia Willis
Rock West
http://www.1rockwest.com
858-537-6260
Source: Rock West Composites
Share:
---
Categories: Engineering, Manufacturing, Industries
Tags: Bicycle Frames, Carbon Tubing, Rock West Composites
---