RateMonitor® Now Even More Powerful With the Addition of Artificial Intelligence
Press Release
•
updated: May 9, 2017
RateMonitor delivers advanced A.I. capabilities, empowering car rental companies to price their vehicles based on predictive analysis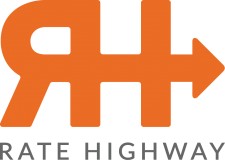 Newport Beach, CA, May 9, 2017 (Newswire.com) - Rate-Highway, the leading provider in Revenue Management software for the global car rental industry, is proud to announce that its flagship product, RateMonitor® now has artificial intelligence (A.I.) integrated into the platform, making RateMonitor not only the world's most powerful, but now also the smartest revenue management system in the car rental industry.
RateMonitor continues its breakthrough innovation streak by coupling advanced A.I. capabilities with the leading revenue management system — basing car rental rates on local events, competitor pricing, current utilization, historical data, forecasts and more — all reviewed automatically using machine learning. It's so effortless that anyone will now be able to use A.I.-powered rules that get smarter with every interaction.
With Rate-Highway's RateMonitor, we are delivering the world's smartest Revenue Management tool for the car rental industry. RateMonitor makes it easy for everyone to take advantage of best-in-class A.I. capabilities when pricing their vehicles.

Chris Mitrision, Product Manager, Rate-Highway
About Rate-Highway
Rate-Highway is the leading provider of automated rate positioning technology for the global auto rental industry. Rate-Highway has been providing rate gathering technology to the auto rental industry since 2002 and introduced the all-inclusive, ground-breaking RateMonitor automated rate positioning product to the auto rental industry in 2004. RateMonitor is a full cycle rate gathering, analysis, and correction solution that ensures client fleets are always competitively priced and result in the highest revenue possible.
Source: Rate-Highway, Inc.
Related Media