Public Data Analysis Shows Rep. Debbie Lesko is Vulnerable With Voters Inside the District
Press Release
•
updated: Feb 25, 2020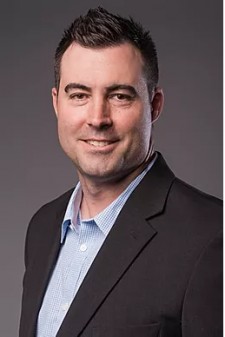 SUN CITY, Ariz., February 25, 2020 (Newswire.com) - ​The Congressional campaign for Michael Muscato has released a meta-analysis from public sources that shows Rep. Debbie Lesko is vulnerable inside her district, as well as with women voters.
Researchers with the campaign culled through public data from the nonpartisan nonprofit OpenSecrets, as well as through the most recent FEC filing reports, to assess how Lesko is fairing with voters in her district, and with women.
The latest FEC filing report shows Lesko's campaign is relying heavily on donations designated for different political campaigns, making her fundraising appear larger than it actually is.
Among the findings:
OpenSecrets found Lesko raised less than half the amount of the average incumbent Republican House member. Even more startling, this came at a time when President Donald Trump named her to serve on his impeachment team.
Less than five percent of Lesko's donations - or $18,600 - came from residents living inside District 8, while 72 percent of her donations came from outside of Arizona, according to OpenSecrets.​
Lesko transferred more than $200,000 from her previous political campaigns, giving a false perception that she raised more money from donors.
Less than 200 individuals donated a total of $78,814 to Lesko's campaign in the most recent filing. Compared with her opponent, Michael Muscato, who raised $123,366 from more than 1,500 individuals.
Despite getting no support from the state Democratic Party, Muscato is among the top-five Democratic fundraisers facing an incumbent member of the House Judiciary Committee.
Roughly 88 percent of the total donations raised by Muscato is from Arizona voters, according to OpenSecrets.
Woman Aren't Backing Rep. Debbie Lesko
OpenSecrets found only 34 percent of Lesko's individual donations came from women. In contrast, 63 percent of all the donations to the Michael Muscato campaign came from women.
Muscato said his support inside the district goes deeper than just donations with traditional Republican organizations - like the Chamber of Commerce - asking him to speak with their members.
"Lesko squeaked out a win in her special election primary two years ago," said Muscato. "I'm not a traditional Democrat and both Lesko and voters know it. This election will be won and lost with Independent voters who, like me, are tired of partisan games from either side. It's not about who can get closest to President Trump. It's about who best represents our interests."
In the 2018 Special Election, only 8,681 voters separated Lesko from the Democratic nominee. Approximately 160,000 voters in District 8 are registered as Independents.
"As an Independent Democrat, my views are based on being an Arizona native - born and raised right here in this Congressional District," said Muscato. "Lesko is afraid of facing an Independent Democrat who puts people over party. She's going to try every political scare-tactic that the GOP tells her to do, but Arizona voters won't fall for it."
Muscato Gains More Twitter Followers and Faster Than Lesko
Trump is using Twitter to raise the profile of Lesko but Twitter analytics show the social media approach is actually backfiring against her.
Muscato increased his Twitter followers to more than 30,000, accumulating more new followers at a faster rate than Lesko's Twitter account in December when President Trump was promoting her on Twitter and the national media.
At the same time, voters from all parties on Twitter donated roughly $30,000 to Muscato - and 60 percent of those donations came from women from all parties.
About Michael Muscato
Thirty-six-year-old Michael Muscato is not a career politician. He's a husband, father of two children, son of public school teachers, brother to a U.S. Army Captain and part of a hard-working family that was born and raised in District 8.
Muscato is a former professional baseball player, drafted by the New York Yankees out of Glendale Community College, and a small business owner within the district. For the past decade, Muscato has held an established career as a video director and crew chief for major music artists such as Rihanna, Drake, Neil Young and, most recently, the Fortnite World Cup.
Media Contact:
​Mark Macias
Email: mmm@maciaspr.com
Phone: 646-770-0541
Source: Muscato for Congress
Related Media