Provident Loan Society of New York Promotes Back-to-School Lending Offer
Press Release
-
updated: Aug 23, 2018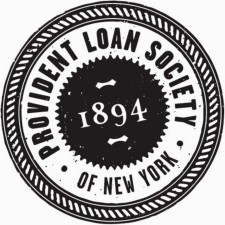 NEW YORK, August 23, 2018 (Newswire.com) - The nonprofit lending organization Provident Loan Society of New York is promoting a new back-to-school lending offer to help students who are in need of quick cash.
Under the offer, students can use their collateral such as gold, silver or fine jewelry to borrow money for short-term expenses instead of borrowing against credit cards.
The CFO of Provident Loan Society, Kevin King, says this new back-to-school program was designed to help students who may need quick cash for books or school supplies without using their credit cards.
"Provident Loan Society hears from students all the time who say their credit card balances keep rising," said King. "It's harder for students to get out of debt when they keep borrowing money against their credit card. Many students don't realize a loan with Provident Loan Society doesn't impact their credit score. It's more affordable than many credit card offers and won't hurt your future credit score."
Using credit cards for purchases has gotten more expensive since students finished school in May.
Over the summer, the Fed hiked interest rates again, increasing the cost of borrowing money from credit cards and loans. And it's having an impact on students who rely on credit cards. A recent survey by Capital Economics found the percentage of borrowers making payments more than 30 days late keeps rising.
How to Take Advantage of Back-To-School Loans with Provident Loan Society
There are several ways students can borrow money from Provident Loan Society of New York.
Consumers can go to one of their five locations in New York City and borrow against their collateral items in person. The jewelry or collateral items are appraised on site and cash is given on-the-spot. This loan process typically takes about 20 minutes to complete in-person.
Out-of-state students can also borrow money from Provident Loan Society by mail if they are in the United States (currency and customs consideration preclude business outside of this area). Once the jewelry is received, an appraiser from Provident Loan Society will tell students how much they can borrow with the current item. Items that are eligible for loans include diamond jewelry, gold jewelry, gold coins (only for gold content), watches and silverware. Students can also apply online for a collateral loan using their gold or jewelry.
New Yorkers can learn how much a loan at Provident Loan Society will cost before they even walk in the door. The Fast Cash Calculator will give consumers an estimate of how much a loan will cost, including fees and interest rates.
As the country's only not-for-profit pawnshop, interest rates at Provident Loan Society are comparable to credit cards, but typically half the cost of most commercial pawn shops. Provident Loan Society charges 13 percent for a six-month loan, while a traditional pawnbroker can charge 24 percent for the same loan.
About Provident Loan Society of New York
Provident Loan Society of New York is a nonprofit lending organization that offers quick collateral loans of up to $100,000 on gold and diamond jewelry, fine watches and silverware. Provident Loan Society has branches in Manhattan, Queens, Brooklyn and the Bronx.
Source: Provident Loan Society of New York
Share:
---
Categories: Lending and Borrowing
Tags: best brooklyn pawn shops, best pawnshops interest rates, fast cash, pawn shops bronx, pawn shops brooklyn, pawn shops queens, top lending pawn shop
---