Provident Loan Society of New York Opens Their Jewelry Auction to the Public
Press Release
-
updated: Mar 18, 2019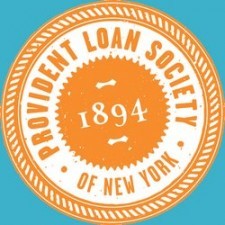 NEW YORK, March 18, 2019 (Newswire.com) - The not-for-profit, Provident Loan Society of New York, has announced one of the largest public jewelry auctions, giving consumers a rare opportunity to buy gold Cartier jewelry, Rolex watches, Tiffany & Co. diamond bracelets and more.
Unlike most auctions - where only licensed dealers or pre-approved bidders can attend - Tuesday's auction is open to the public, giving consumers the rare opportunity to buy high-end jewelry, inspected by professional appraisers, at discounted prices - and in some cases, bidding starts 98 percent off the original retail price.
Consumers don't even have to show up in person. They can bid on 700+ items from work, their computer or phone with a simple click of a button. To bid online, consumers should click here.
"Jewelry dealers and collectors typically don't like to publicize this auction because it allows them to get these jewelry items at lower bids. But we're encouraging all New Yorkers from all walks of life to make a bid - and go home with some new jewelry," said Anthony LoRe, Chief Appraiser at Provident Loan Society of New York. "Doyle will have more than 700 jewelry items up for auction - from Rolex to Cartier to diamond bracelets to silver and coins. If you can imagine it, the item is likely up for auction on Tuesday."
Among the items up for auction on Tuesday include a selection of diamond rings in a variety of carat weights, as well as gold jewelry, fine watches and pieces set with colored stones and pearls. Catalog highlights include:
Men's Rolex Daytona Metal Watch, 17 Jewels
Women's Rolex Gold and Metal Watch, 29 Jewels, 18K
Women's Signed Cartier Gold Necklace, 18K 127 dwt.
Men's Cartier Diamond Wrist Watch, 68 diamonds, 18 Jewels, 18K
Women's Tiffany & Co. Diamond Bracelet, 38 Diamonds, 18K 37 dwt.
All items up for auction are subject to change up until the auction takes place.
Time and Date
The auction will be held at Doyle New York, 175 East 87th Street, New York, NY 10128. It starts at 10:00 AM. Media interest should contact: Mark Macias - mmm@maciaspr.com - or by phone at 646-770-0541.
Instant Cash for Collateral at Provident Loan Society - How It Works
Lending organization Provident Loan Society offers instant cash loans in exchange for collateral, usually in the form of gold and diamond jewelry. As the only nonprofit lending organization in New York, Provident Loan is able to offer cash loans at interest fees that are typically half the cost of those at a traditional pawn shop.
If people choose not to repay their loans, their collateral is sold at competitive public jewelry auctions. The amount realized at jewelry auction in excess of principal, interest due, fees and auction expenses is returned to the borrower. Provident Loan Society bears any loss incurred at sale.
For more information on Provident Loan Society's jewelry auctions, you can call the organization toll free at 1-800-757-7296 or visit one of their five offices in the different boroughs of New York City.
About Provident Loan Society of New York
Provident Loan Society of New York is a nonprofit lending organization that offers quick collateral loans of up to $100,000 on gold and diamond jewelry, fine watches and silverware. Provident Loan Society has branches in Manhattan, Queens, Brooklyn and the Bronx.
Press Contact: Mark Macias
Email: mmm@maciaspr.com
Phone: 646-770-0541
Source: Provident Loan Society
Share:
---
Categories: Consumerism
Tags: jewelry auction, jewelry auction in new york, low interest collateral loan for small business owners, nyc jewelry auction, provident loan society of new york
---