Provident Loan Society of New York Offers Interest-Free Jewelry Loans to Help Federal Workers Impacted by the Government Shutdown
Press Release
-
updated: Jan 28, 2019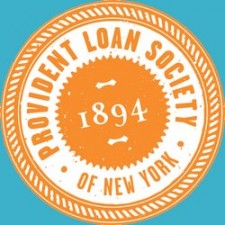 NEW YORK, January 28, 2019 (Newswire.com) - The not-for-profit lending organization Provident Loan Society of New York has announced interest-free loans for federal government workers who are in need of quick cash due to the government shutdown. The interest-free loan can be paid back over the course of six months.
The President of Provident Loan Society, John Higney, says their not-for-profit board decided to offer interest-free loans for six months to help financially struggling government employees get back on their feet.
"Since the shutdown began, Provident Loan Society has seen an increase in the number of federal workers turning to us for help," said Higney. "Many of these people are living paycheck-to-paycheck, and have gone over a month without getting paid. We want all furloughed federal workers to know that our not-for-profit can help them through these tight times."
Borrowers only need to pay a ticket fee and a storage fee.
How to Take Advantage of Provident Loan Society's Interest-Free Lending Offer
To qualify for the interest-free loan, federal workers must present the furlough notice that they received from the government. They should also be prepared to present their federal ID.
Federal workers can borrow as much as their collateral covers, up to $100,000.
On Friday, President Trump and Congressional leaders reached a short-term deal to end the shutdown through Feb. 15. Provident Loan will continue the interest-free loans through the month of February.
Consumers don't need credit to borrow from Provident Loan Society. They just need to provide a jewelry item as collateral.
Outside of New York, consumers anywhere in the United States can mail in their jewelry or call toll-free, 1-800-PLS-PAWN (1-800-757-7296) to borrow money from Provident Loan Society. Once the jewelry is received, an appraiser from Provident Loan Society will advise how much can be borrowed. Items that are eligible for loans include diamond jewelry, gold jewelry, gold coins (only for gold content), fine watches and silverware.
As the country's only not-for-profit pawnshop, interest rates at Provident Loan Society are typically half the cost of most commercial pawn shops. Provident Loan Society charges 13 percent for a six-month loan, while a traditional pawnbroker can charge 24 percent for the same loan.
About Provident Loan Society of New York
Provident Loan Society of New York is a not-for-profit lending organization that offers quick collateral loans of up to $100,000 on gold and diamond jewelry, fine watches and silverware. Provident Loan Society has five locations in Manhattan, Queens, Brooklyn and the Bronx. The process of taking a loan typically takes about 20 minutes to complete in-person and cash is given to you on the spot.
Press Contact: Mark Macias
​Email: mmm@maciaspr.com
​Phone: 646-770-0541
Source: Provident Loan Society
Share:
---
Categories: Government
Tags: Best Pawn Shops NYC, Interest-Free Cash Loans during the Government Shutdown, Interest-Free Collateral Cash Loans, Interest-Free Collateral Loans for Federal Government Workers, No Interest Collateral Loan, No-Interest Loan for Federal Workers
---