Project Got Your Back Partners With America's Warrior Partnership to Serve More Veterans in Minnesota
-- Partnership broadens network of support for veterans, strengthens existing veteran service providers --
Press Release
-
updated: Jul 19, 2017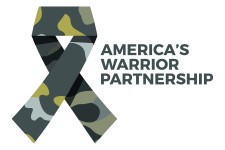 Washington, D.C., July 19, 2017 (Newswire.com) - America's Warrior Partnership has joined forces with Project Got Your Back, a nonprofit organization that connects and supports veteran service providers throughout the state of Minnesota. The partnership, a result of the two organization's aligned missions, provides more resources for existing veteran service providers, strengthening their efforts in serving our nation's warriors and broadening the network of veteran support.
"Partnering with America's Warrior Partnership helps us further propel an environment of collaboration in Minnesota," said Mark Ellson, founder and CEO of Project Got Your Back. "Greater collaboration and connectedness among service providers, in any service area, is a proven model for improving outcomes for the people they serve. America's Warrior Partnership's mission, resources and unique Community Integration model empowers us to be a greater asset to veteran service providers in Minnesota. Ultimately, we are working together to ensure that no veteran is left behind or missing critical services that can be provided through better collaboration."
By leveraging America's Warrior Partnership's experience and tools, Project Got Your Back seeks to bridge the gaps between existing veteran service providers in Minneapolis-St. Paul and the other metro areas as well as engage County Veteran Service Officers in outstate Minnesota. Fostering greater collaboration among service providers helps ensure that veterans receive holistic support as they reintegrate into communities, comprehensively addressing their health, employment, education, finance, spiritual, legal and other needs. Furthermore, the partnership between America's Warrior Partnership and Project Got Your Back offers outreach support and technological tools—free of charge—to connect veteran service providers with veterans they may not currently be serving, again ensuring that all veterans receive the care and support they need. In outstate Minnesota, the partnership helps Project Got Your Back work more closely with County Veteran Service Officers to achieve the same goals.
"Our goal is to support Project Got Your Back with the Community Integration model and help disentangle the complexities facing Minnesota," said Jim Lorraine, president and CEO of America's Warrior Partnership. "We have seen similar complexities in many communities across the country, which is why we too seek out partnerships with organizations such as Project Got Your Back. The more veteran service providers we can engage in the Community Integration model, the more veterans we are able to collectively impact as we create a greater quality of life for our nation's veterans."
America's Warrior Partnership will provide WarriorServe™, a secure information system that streamlines the collection and analysis of critical veteran information. This, in turn, allows communities to focus on providing a holistic solution for Warriors' needs by giving all service providers in a community an overarching view of the veteran and his or her individual needs. America's Warrior Partnership will also provide guidance and training to veteran service providers throughout the state of Minnesota through the relationships and bridges that Project Got Your Back works to create simultaneously.
America's Warrior Partnership's Community Integration model empowers communities through training, mentorship, and structure to conduct proactive outreach to veterans by connecting existing resources and providing tools to create stronger collaboration. Through this approach, its five affiliate communities have collectively impacted nearly 34,000 individual warriors in three years. Affiliate communities include the Panhandle Warrior Partnership through 90 Works in Pensacola, Fla., Tierney Center for Veterans Services through Goodwill Industries of Orange County, CA., Palmetto Warrior Connection in Charleston, S.C., Veterans One-Stop Center of Western New York in Buffalo, N.Y., and Upstate Warrior Solution in Greensville, S.C.
About America's Warrior Partnership
America's Warrior Partnership is committed to empowering communities to empower veterans. We fill the gaps that exist between current veteran service organizations by helping nonprofits connect with the veterans, military members, and families in need: bolstering their efficacy, improving their results and empowering their initiatives. America's Warrior Partnership is a force multiplier for warrior community integration that enhances communities where great Americans choose to live and contribute. For more information on the organization and how to get involved, visit www.AmericasWarriorPartnership.org.
About Project Got Your Back
Project Got Your Back is a Minnesota non-profit whose goal is to enhance holistic veteran care through building connected care communities in Minnesota. Project Got Your Back has partnered with a national organization called America's Warrior Partnership whose goal is to empower communities to empower Veterans. Together these organizations have synergy to create opportunities to improve collaboration of social service organizations to achieve better service and care coordination for Veterans and their families. When collaborating communities unify resources and do proactive outreach to engage all Warriors, it makes it easier for the men and women who served our nation to lead the lives they deserve. For more information, visit www.ProjectGotYourBack.org
Media Contact
Joe Wolf, Dalton Agency
904.910.4454; jwolf@daltonagency.com
Source: America's Warrior Partnership, Project Got Your Back, Minnesota County Veterans Service Officers
Share:
---
Categories: Non Profit, County Government, Military and Defense, Federal Government
Tags: community, holitic support, Information System, integration, minneapolis, Minnesota, Technology, transition, Twin Cities, Veteran, Veterans, warrior
---
Related Files
Additional Links