ProbatesDaily Presents Mr. Nicoletti to Host a Monthly Webinar on the Silver Tsunami: Preparing for the Probate Tidal Wave. (How to Crush the Probate Market)
Press Release
•
updated: Sep 10, 2021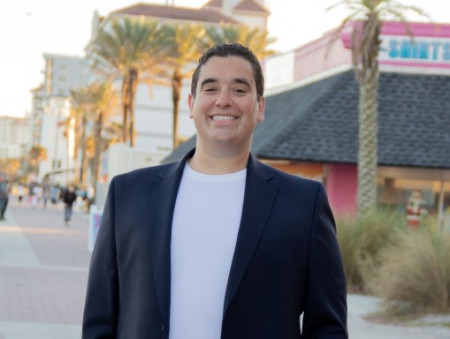 FLORIDA CITY, Fla., September 10, 2021 (Newswire.com) - ProbatesDaily is bringing in a treat for realtors and other parties involved in the real estate market. This month's webinar will be hosted by Mr. Al Nicoletti - a Florida Bar Attorney specializing in Real Estate Law. He is known for his dedicated efforts of helping clients with Probate Litigation, Probate, Trust Administration, Foreclosure Defense Litigation, Wills, and many other concerns. In 2018, Mr. Nicoletti made his move from Miami to Jacksonville, where he is presently headquartered and, along with that, brought in a vast niche of probate real estate and impressive background in Foreclosure Defense Litigation.
This webinar will be valuable for all real estate investors, realtors, contractors, landlords, and business owners, as Mr. Nicoletti will share his unique strategies to solve simple to complex probate real estate issues. Over the years, he has solved more than 200 cases across Florida and has developed a way to structure the probates for fast, efficient, and lucrative closing. The webinar will specifically educate the interested parties on how to work with probated real estate and how quiet title lawsuits, probates, and partitions can solve title issues.
Talking about the webinar, Mr. Nicoletti says, "Probate real estate issues for inherited property generally have title insurance concerns before closing; however, the implementation of the right strategy can address those concerns conveniently. While most lawyers would fool the clients by asking for a great amount of time and money to be invested, I try to solve the issues transparently and cost-effectively. In this month's webinar, I will be sharing similar solutions with the viewers and how you can take control of probates and crush the real estate market."
The hour-long webinar will focus on probates and common issues related to the probate real estate market. Aside from the webinar, you can catch more of Mr. Nicoletti's insights on Facebook, Instagram, YouTube, iTunes, and Spotify. Viewers can subscribe to his YouTube channel for weekly video content. Al Nicoletti has also released his brand-new podcast show - "The Al Nicoletti Show," where he has lined up some big-time Florida-based real estate investors, budding rock stars, leaders, and more to have a conversation on how real estate companies can take their business to the next level.
But before that, join Al Nicoletti in this month's ProbatesDaily webinar on 14 September 2021 at 6:00 PM EDT.
Source: ProbatesDaily