Join Christy Duckett's Webinar on How to Achieve Big With Limited Resources
Press Release
•
Dec 23, 2021
Find out how you can maximize your profits in the real estate market with minimal time and limited resources.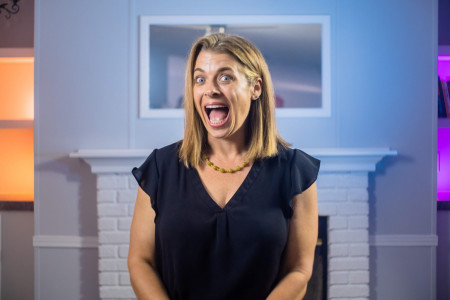 FLORIDA CITY, Fla., December 23, 2021 (Newswire.com) - Probatesdaily.com is hosting yet another insightful webinar on Jan. 4, 2022, at 6:00 PM EST. The webinar will be led by Christy Duckett - a notable real estate investor from South Carolina, who has a true passion for real estate and a zeal to help others achieve their goals.
Christy dived into the world of real estate investing about 10 years back and has been coaching students on foreclosures listings and maximizing profits in the rapidly evolving real estate market since 2014. She is an award-winning real estate coach with tons of experience in investing in properties across North and South Carolina, Florida, and Virginia. She has extensive experience in creative financing and has expertise in real estate wholesaling, property flipping, short-term rentals, and more. In fact, she is keenly sought after for her expert knowledge on passive income properties, rehabbing, mobile home investing, and more.
While discussing the webinar, Christy opened about her chaotic life and how she has learned to effectively juggle her family and business life together. She calls herself a time management ninja and believes in keeping things real. She pointed out that the webinar would help all looking to grow their investment returns - even when they have limited time and resources at their disposal. "Would give you an investment strategy which can get you results for a lot less amount of money - an opportunity that lets you earn more," mentioned Christy during a brief chat with her.
The webinar on Probatesdaily.com will be an hour-long and will offer individuals insight on how to take baby steps in the world of real estate investing. She will be speaking on how to maximize results even with minimal time and resources. Those new to the industry would also gain knowledge on how to dominate a zip code for wholesaling and rehabbing needs. The real estate scene has witnessed a surge in demand post-pandemic, and thus, it's a great time to start investing. This is where Christy's tips can come in handy - helping viewers to ace the industry challenges.
So, don't lose this amazing opportunity of honing your skills. Join Christy and the others in this wonderful webinar, and find out how to get a firm footing in the changing real estate scene. Connect with her at 6:00 PM EST/ 3:00 PM PST on Jan. 4. Join here.
Source: ProbatesDaily.com