Phlebotomy Career Training Announces New Mental Health Technician Program
Press Release
•
updated: Jan 31, 2018
Mental Health Technician Certification will help graduates work in the field of mental health.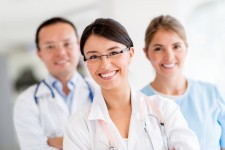 GARDEN CITY, Mich., January 31, 2018 (Newswire.com) - Phlebotomy Career Training announces that it will begin a Mental Health Technician certification program at their location in Garden City, MI. According to Dr. Kimmel, Mental Health FNP, "Offering a Mental Health Technician Program, is designed to help train students in how to care for those who have substance abuse addictions, mental health issues and those who have depression or are suicidal. The mental health problems in Michigan are at an all-time high with the insurgence of heroin addicts. These addicts are in desperate need of mental health intervention and it takes trained health care workers to assist them in recovery."
Phlebotomy Career Training has been training medical healthcare workers for over 10 years and their ranks of instructors boast degrees in both medicine, health sciences, and research. The program for Mental Health Technician will give students a certification which they can use at local mental health clinics, hospital psychiatric floors, and substance abuse clinics. There is a need in the community for mental health technicians as evidenced by the lack of nurses in the psychiatric nursing profession. Phlebotomy Career Training will provide expert training to students in how to help those with psychiatric disorders through mental health intervention techniques.
In 2015, Michigan saw its third consecutive year of record drug overdose deaths. That year, 1,981 people died from drug overdoses, up 13.5% from 2014. Over the last 17 years, deaths from drug overdoses quadrupled, up from 455 in 1999. Nationwide there were 52,404 drug overdose deaths in 2015 — a rate of 16.3 deaths per 100,000 residents — 63% involved an opioid. The need for competently trained mental health technicians has never been higher. Facts that support this statement by Phlebotomy Career Training Professors is supported by the following staggering statistics.
More than 60 million Americans are affected by mental illness annually, yet only 41% will receive treatment.
In Michigan, more than 300,000 people receive Community Mental Health (CMH) services, however considering the statistic above, many more go untreated.
50% of all lifetime cases of mental illness onset by age 14; 75% by age 24.
50% of teens diagnosed with a mental illness will drop out of school, leading to increases in unemployment, homelessness, substance abuse, incarceration, etc.
Suicide is the 2nd leading cause of death for ages 15-24; the 10th for all ages.
90% of those lost to suicide have an underlying mental illness; these lives can be saved.
Serious mental illness cost America $193 billion in lost earnings annually.
Mental health technicians are also known as psychiatric technicians, mental health workers, mental health associates or behavioral health technicians. These workers help care for people who are mentally ill and developmentally disabled. They might work full or part-time, with night, weekend and holiday shifts in facilities that operate 24 hours a day, such as hospitals. Based upon the important job duties of Mental Health Technicians, it is evident from the above-mentioned statistics that there is a high demand for those who possess the certification.
Phlebotomy Career Training will provide the training necessary for students to obtain employment in the field of Mental Health. The minimum qualification to become a mental health technician is typically a postsecondary certificate in psychiatric or mental health technology, which is available from technical schools and community colleges, and which may take from one semester to two years to complete. Programs of study typically include courses in mental disorders, physical assessment, medical terminology, human relationship skills, legal and ethical responsibilities, and medical records services. Many programs also include supervised work experience so students can gain hands-on experience in the field. Once hired, technicians undergo on-the-job training that can last from a few weeks to a few months before they can work without supervision.
In closing, Phlebotomy Career will plan to launch their Mental Health Technician in March of 2018. According to the Administrators, students will be able to register upon final approval by the Michigan Department of Licensing and Professional Regulations.
Source: Phlebotomy Career Training
Related Media
Tags
Additional Links