HESI Learning Center Plans to Add Student-Teacher Video Conferencing
Student-Teacher live video conferencing planned for early November 2017.
Press Release
-
updated: Aug 3, 2017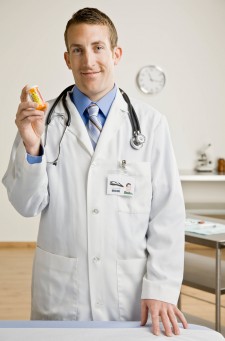 Garden City, MI, August 3, 2017 (Newswire.com) - Great news for all students who are planning to take the HESI, HESI A2, TEAS, TEAS A5, Kaplan, ATI or the N.E.T.   So, what is student-teacher video conferencing?  Professor Kimmel, director of the HESI Learning Center/Nurses Learning Center, states: "Students will benefit from the full immersion of teacher/student classroom interaction using video conferencing.  This process is similar to online video conferencing with physicians."
The HEIS Learning Center has partnered up with state of the art video conferencing technology suppliers to give students a unique learning experience.  According to the plan which is now set in motion, prospective nursing school students will enroll in their choice of curriculum review and then click on an icon to contact the instructor.  The instructor who is on call for that time of day will send the student a time when they can conference.  The student will then log-in at the specified time and will be able to see their teacher.  Passing the nursing entrance exams have never been easy.  Students will be the first to complain that they know their scores could have been higher if they just had someone to talk to who could help them to better understand the subject matter.
Online learning has reached new heights over the past few years as evident from all of the online accredited degree programs which are offered in the nursing field.  Video conferencing has proven to be critical in helping students to advance their knowledge base.  According to the House Committee on Education and Workforce, online learning has become a requirement for many state schools and video conferencing has received the highest accolades towards improving the learning experience.
According to the HLC (Hesi Learning Center), their goal is to see every student pass their nursing entrance exam with scores above the 95th percentile.  The HLC is hoping to see these scores reflected after beginning the video conferencing site addition.  Professor Kimmel states:  "The best thing about using this technology is that students will be able to speak directly, face to face with nurse educators.  What we now have here is the option of not only just help with understanding subject matter but also with mentoring."
The HLC has been in business for over 11 years.  Their teachers all hold advanced degrees in nursing along with over 20 years as educators.
Source: Hesi Learning Center
Share:
---
Categories: Healthcare, Nursing, Online Programs
Tags: ATI, HESI, HESI A2, HESI review, HESI secrets, Kaplan, Nursing entrance test, TEAS, TEAS A5
---
Related Files
Additional Links