Nurses Learning Center is Offering Free One on One Tutoring for the HESI Exam
Nurse Practitioner's offering free tutoring assistance for student's studying for the HESI exam
Press Release
-
updated: Jun 28, 2017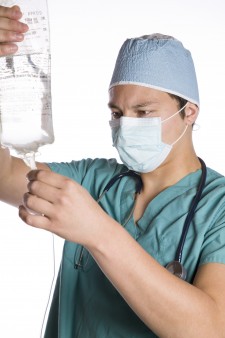 Garden City, MI, June 28, 2017 (Newswire.com) - The Nurses Learning Center has been in business of preparing student's to pass the nursing entrance tests for the past 12 years.  The NLC organization has announced that they will now have Nurse Practitioners available to help online students prepare for the exam.   Professor Hall stated, "Having Board Certified Nurse Practitioners available to help online students is one of the highest forms of mentoring that anyone in nursing school could ask for.  We are striving to raise the bar when it comes to students passing the HESI."
           There has been some contention as to which nursing entrance test students should begin to study.  The HESI nursing entrance test is a very grueling exam.   The preparation involved in this exam can take up to 6 months.  The Nurses Learning Center has taken proactive steps to ensure students success.  The practice questions are just the beginning of helping students prepare.  Allowing students the ability to connect with Nurse Practitioners is a novel approach to encouraging learning.  Because the HESI exam is needed from most nursing programs, students are placed at a disadvantage when faced with choosing the best study materials.  The Nurses Learning Center understands the need to build competency in each subject matter which is tested.  However, more than that, there is also the need of the student to garner feedback and support from those who have already succeeded in the field of nursing at a more advanced level.  
Nurse Practitioners truly can make a difference in the success of the student on their exam performance.  Professor Hall stated, "Sometimes all the student needs is some confidence, and that is what our NP's are there for, to give the students hope."
From the standpoint of other online tutorials, it has been evident that the NLC has stood the test of time.  They have never wavered  from their goal of excellence in education.  The staff of the NLC all possess their graduate degrees in Nursing and are also educators in the Metro Detroit area.   According to US News and World Report, there is going to be a shortage of nurses in the next 5-10 years due to baby boomers retiring.  This shortage is going to translate into many job openings for new nurses.  
There has never been a better time for people of all ages to discover a career in the nursing field.  Thanks to the Nurses Learning Center, student's can now feel confident that there is a virtual tutorial which also offers free tutoring from Nurse Practitioners.  Passing the HESI is the first step everyone must take to get into nursing school.  We would like to thank the NLC for taking time to answer our questions and speak about their innovations in edcuation.
Source: Nurses Learning Center
Share:
---
Categories: Nursing, Online Programs, Education
Tags: hesi exam, hesi practice, hesi questions, hesi review, hesi test secrets, hesi tests
---