Medical Billing and Coding Graduates Now in High Demand in the US
Press Release
-
updated: Jun 17, 2017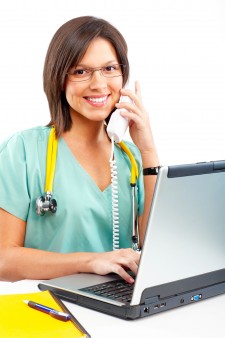 Garden City, MI, June 17, 2017 (Newswire.com) - Most employers require medical billing and coding specialists to obtain certification through a nationally recognized professional organization such as the AMCA, a medical coding training or certification association. Certification requirements vary, but most require at least two years of experience or the completion of an approved education program such as Phlebotomy Career Training.
According to Professor Kimmel, who is an instructor of the course at Phlebotomy Career Training, "Medical billing and coding specialists typically work in physician offices, hospitals, clinics, billing companies or medical management organizations. The median salary for medical billing and coding specialists is $31,000, according to Pay-Scale, an online salary database. With an associate degree, medical billing and coding specialists make 9 percent more on average than those who have not attended college, according to a survey by AAPC."
Yes, there is high demand for medical billers and coders in today's job market, but first let us speak concerning the profession, as many are under the impression that these two careers are one and the same. Medical billing is one profession and coding is another separate profession. Neither require a degree, but coding does require professional certification via the AAPC or a certification from Phlebotomy Career Training. 
The U.S. Bureau of Labor Statistics (BLS) recently released their 2013 Occupational Outlook Handbook and the field of medical records and health information technicians (which includes medical billers and coders) is expected to increase by 21% between 2010 and 2020. The BLS has pointed to this industry as having a faster growth rate on average than all other occupations, with an expected increase of approximately 37,700 employed in this exciting field by 2020.
As an added source for job outlooks in this industry, the AAPC publishes its annual Salary Survey in Coding Edge Magazine every fall. The survey provides an inside view of what's trending in the industry for the past year and looks toward growth in the years to come. The 2012 AAPC Health Care Salary Survey was open for feedback over the summer of 2012, and data was collected based on submitted information from responders.
Medical coding, at its most basic, is a little like translation. It's the coder's job to take something that's written one way (a doctor's diagnosis, for example, or a prescription for a certain medication) and translate it as accurately as possible into a numeric or alphanumeric code. For every injury, diagnosis, and medical procedure, there is a corresponding code.
There are thousands and thousands of codes for medical procedures, outpatient procedures, and diagnoses.
Every part of this visit is recorded by the doctor or someone in the health care provider's office. It's the medical coder's job to translate every bit of relevant information in that patient's visit into numeric and alphanumeric codes, which can then be used in the billing process.
There are a number of sets and subsets of code that a medical coder must be familiar with, but for this example we'll focus on two: the international classification of diseases, or ICD, codes, which correspond to a patient's injury or sickness, and Current Procedure Technology (CPT) codes, which relate to what functions and services the health care provider performed on or for the patient. These codes act as the universal language between doctors, hospitals, insurance companies, insurance clearinghouses, government agencies, and other health-specific organizations.
The coder reads the health care provider's report of the patient's visit and then translates each bit of information into a code. There's a specific code for what kind of visit this is, the symptoms that patient is showing, what tests the doctor does, and what the doctor diagnoses the patient with.
Every code set has its own set of guidelines and rules. Certain codes, like ones that signify a pre-existing condition, need to be placed in a very particular order. Coding accurately and within the specific guidelines for each code will affect the status of a claim.
The coding process ends when the medical coder enters the appropriate codes into a form or software program. Once the report is coded, it's passed on to the medical biller.
MEDICAL BILLING
On one level, medical billing is as simple as it sounds: medical billers take the information from the medical coder and make a bill for the insurance company, called a claim.
Of course, as with everything related to the health care system, this process isn't as simple as it seems.
To get a better look at medical billing, let's rewind the example we used earlier. Our same patient has a cough, a fever, and a sore throat. This patient calls the doctor and schedules an appointment. It's here that the medical billing process begins.
The medical biller takes the codes, which show the type of medical visit, what symptoms the patient shows, what the doctor's diagnosis is and what the doctor prescribes, and creates a claim out of these using a form or a type of software. The biller then sends this claim to the insurance company, which evaluates and returns it. The biller then evaluates this returned claim and figures out how much of the bill the patient owes, after the insurance is taken out.
If  a bronchitis-afflicted patient has an insurance plan that covers this type of visit and the treatment for this condition, their bill will be relatively low. The patient may have a co-pay, or have some other form of arrangement with their insurance company. The biller takes all of this into account and creates an accurate bill, which is then passed on to the patient.
In the case of a patient being delinquent or unwilling to pay the bill, the medical biller may have to hire a collections agency in order to ensure that the health care provider is properly compensated.
The medical biller, therefore, acts as a sort of waypoint between patients, health care providers, and insurance companies. One can think of the biller, like the coder, as a sort of translator — where the coder translates medical procedures into code, the biller translates codes into a financial report. The biller has a number of other responsibilities, but for now one should simply know that the biller is in charge of making sure the health care provider is properly reimbursed for their services.
Source: Phlebotomy Career Training
Share:
---
Categories: Healthcare and Medical Informatics, Online Programs, Home-based Business
Tags: medical billing, medical billing and coding course online, Medical Billing and Coding online classes, medical billing classes in California, medical billing training online, medical coding, medical coding online classes
---