Pharmacy Technician Certification Is Now Available on Line Through Phlebotomy Career Training
Pharmacy technician positions keep opening up due to the high demand for qualified personnel. Most states require their graduates of pharmacy technician programs to take a state licensing exam. Holding a state license typically translates into higher salaries for graduates in the field of pharmacy technician. Training as a pharmacy technician requires thorough knowledge of medication, dosing and formulary specifications. PCT's instructors understand the need for comprehensive training.
Press Release
-
Apr 29, 2016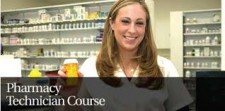 Garden City, MI, April 29, 2016 (Newswire.com) - Considering a career as a pharmacy technician is always a good choice in this day and age with the increasing large aging population.   According to Phlebotomy Career Training, the most important aspect of training as a pharmacy technician is to understand not only the laws governing medication dispensing, but the needs of the patient.  
More and more states are requiring pharmacy technicians possess a license to practice.  Michigan is one of those states.  A pharmacy technician must have classroom training and pass a state exam, after submitting their fingerprints and having a formal background check.  The requirement of licensure is fairly new.  In 2014 Michigan passed a law that all pharmacy technicians must be licensed.  
The licensing exam consists of a 90 minute test consisting of multiple choice questions.  Phlebotomy Career Training helps students pass the exam through their new on line program.  The director of the school stated, "Students are provided in depth instruction through on line classroom videos, presentations and direct teacher communication.  The program is designed to prepare students to not only pass their licensing exam, but to obtain positions in pharmacies."
There is a surge of interest in on line programs, particularly programs that lead to certifications which will open doors to new careers.  Phlebotomy Career Training has been training people in the health care field for over 8 years.  The instructors at PCT are seasoned clinicians with a plethora of degrees behind them.  The instructors are educationally driven to help students succeed in their desired field.  The staff at PCT consists of nurses, nurse practitioners and master degreed nurses, all whom have been teaching in the health care field for over 20 years.  
Becoming a pharmacy technician can be a very rewarding career.  Recent statistics place a pharmacy technicians salary around $38,000 yearly.  According to PCT, the health care benefits and other associated amenities make the job more attractive to prospective graduates.  The on line training program can be completed at any time.   There are positive aspects of on line learning as their are negative.  The individual must determine their best method of learning.  Those who do well with on line classes may find this learning pathway beneficial for increasing their earning power.
Source: Phlebotomy Career Training
Share:
---
Categories: Healthcare, Online Programs, Pharmaceuticals and Biotech, Education
Tags: pharmacy tech schools, pharmacy technician class, pharmacy technician exam, pharmacy technician schools
---
Related Files
Additional Links