Organic Treatments Outperform Doctor Recommended Prescription Products
Press Release
•
updated: Dec 26, 2016
In an article recently published by Teen Ink Magazine, the 100% organic skincare products by Z Skin were reported to beat out multiple leading brands on the market for both acne and eczema.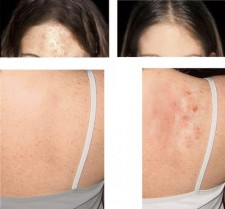 Los Angeles, CA, December 26, 2016 (Newswire.com) - ​According to WebMD, millions suffer from painful cystic acne well after their teenage years. Also revealed by the source is that an average of 20% of adults report still experiencing acne well after their teens. Falling right under acne sufferers, the source says the next biggest skin problem is eczema, except many don't realize that they have it. Eczema is defined as dry, red itchy skin, often followed by rashes due to irritation.
In an article published this week by Teen Ink Magazine titled, "What Cured My Acne and Eczema After Prescription Creams Failed Me", the author states that the organic handmade skincare of Z Skin Cosmetics cleared both her eczema and acne, writing, "like countless others, I have tried every single cream my doctor told me would work. Well, they didn't, and some even made it worse", she goes on to say, "Z Skin Cosmetics worked. No prescription cream ever helped me, and its bonkers that an inexpensive 100% organic brand could clear both my acne and eczema and return my confidence!" When contacted and asked how she came about the organic brand, she said it was a coincidence seeing Zamo on the TV show Project Runway Fashion Startup, after hearing reviews about his brand just days earlier.
The brand featured in the article by Teen Ink Magazine, Z Skin Cosmetics, was started by a young entrepreneur in his kitchen. At the time, 25-year-old Ryan Zamo, the creator of Z Skin Cosmetics, still suffered from severe acne. Like the article in Teen Ink Magazine, Zamo said, "I had tried everything under the sun to help my acne. Prescription creams, pills, as seen on TV products…you name it I tried it. But nothing worked, so finally I gave up. That's when I decided to just try making my own products."
Zamo's parents both had a long history in organic remedies and helped him create his first products. His mother was a long time plant biologist, and his father grew up in Budapest, Hungary, where organic remedies are more common than store bought products.
The two products mentioned in the article are the Sensitive Skin Acne System, and Extreme Moisturizer. Z Skin Cosmetics is the first company to offer a specific product line for consumers that suffer from sensitive, red, itchy skin and acne problems at the same time. Both products work to reduce inflammation, add hydration and help heal the causes of dry itchy skin.
Zamo told us that he thinks his products work because he created, and still uses them all, for his own skin issues, commenting, "I loved what my products did for me, and wanted to bring that to the world. I don't create great products for myself, and sell ones that don't work, what my customers use are the same things I use."
With thousands of brands on the market for the same skin issues, Zamo said, "It's not a competition to me, it's not about trying to be the best, I just simply want to help people. Because it doesn't work for everyone, and that's fine, but I know it has helped others in the past and that is what keeps me going every day."
To read the full article by Teen Ink Magazine, visit: http://www.teenink.com/hot_topics/health/article/935533/What-Cured-My-Acne-and-Eczema-After-Prescription-Creams-Failed-Me/
For more information on Z Skin, please visit ZskinCosmetics.Com
Source: Z Skin Cosmetics
Related Media
Tags
Additional Links