Orange County Based Get My Auto Reports Strong July Auto Sales
In a new statement to the press, Get My Auto heralds a great July for new vehicle sales.
Press Release
-
Aug 8, 2016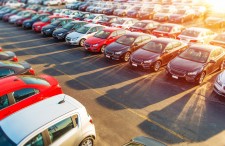 Orange County, CA, August 8, 2016 (Newswire.com) - The auto industry's July sales numbers are in—and the news is cause for celebration. The monthly sales tally shows an increase over last month, as well as over July 2015. In fact, July 2016 is poised to go down in the history books as the best July for vehicle sales since 2005. In a new statement to the press, Orange County-based Get My Auto highlights the significance of these positive numbers.
"In the vehicle sales industry, July is an important month," reads the Get My Auto press statement. "It marks the beginning of the second half of the year, which is historically a robust season for vehicle sales. According to this new data, the remainder of 2016 should be very positive for those who work in vehicle sales."
The numbers reflect a 0.7 percent increase over the auto sales figures from June of this year, and a 0.8 percent increase since last July. As for the specific reasons for these positive auto sales trends, there are a number of potential factors, including summer sales that entice consumers into dealer showrooms. Low gasoline prices may also be a factor.
According to Edmunds.com, there may also be financial incentives. "With low-interest rates and a leasing market that's stronger than ever, automakers have a great opportunity to build on last year's burst of summer sales," says Edmunds.com Executive Director of Industry Analysis Jessica Caldwell. "The growth might not be as significant as in recent years, but it's still growth nonetheless."
Thus far, the vehicles preferred by consumers tend to fall into the truck and SUV categories. Compact SUVs, such as the Toyota RAV4 and the Honda CR-V, have also emerged as 2016 bestsellers. As for specific automakers, Nissan North America has been singled out for having an especially good year.
"There are plenty of reasons to be positive about these strong sales numbers," continues the statement from Get My Auto. "The bottom line, though, is that there are a lot of excellent vehicles available right now, and they are making consumers want to buy. If you're in the market for a new vehicle, there are some great options out there right now—and some great deals, too."
About Get My Auto
Orange County-based Get My Auto is an informational website about used vehicles. Its aim is to educate consumers about their pre-owned vehicle choices. Content on the site includes reviews, cost data, and general tips about seeking out and purchasing used vehicles. Get My Auto is headquartered in Orange County, California.
Source: Get My Auto: www.getmyauto.com
Share:
---
Categories: Automotive, Business
Tags: auto blog., Get My Auto, Orange County, Used Car Blog
---