NPower Receives $1.5 Million Grant From the Citi Foundation to Connect More Young Women of Color to Tech Training
New funding will support '40 by 22 Initiative' to increase enrollment in tech programs by 2022 in NYC, Jersey City, Baltimore and St. Louis.
Press Release
-
updated: Mar 7, 2018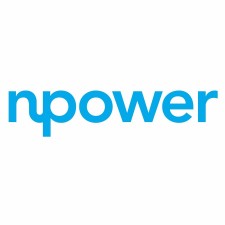 NEW YORK, March 7, 2018 (Newswire.com) - The Citi Foundation has awarded NPower with a $1.5 million grant to fund the Advancing Young Women in Tech Careers Initiative (also known as "40 by 22"), which seeks to expand NPower's enrollment of young women of color into their programming, equipping them with the technology skills needed to prosper in the digital economy. The program will benefit young women in New York City, New York, Jersey City, New Jersey, Baltimore, and St. Louis, Missouri.
"40 by 22" is part of Citi and the Citi Foundation's global Pathways to Progress initiative, a global commitment to prepare 500,000 youth for today's competitive job market by connecting them to jobs, internships, business training and leadership development opportunities.
The two-year funding will support NPower's strategic plans to increase enrollment of young women through their pipeline from the current level of 28 percent of the total general population of NPower participants to 40 percent by the end of year 2022. This includes placing 2,400 young women of color in tech jobs by 2022 and to that end, a commitment to train 550 young women in the next two years. This collaboration fuels the cultural change movement of Information Technology (IT) by addressing the barriers faced by young women of color in tech-based jobs.
Today's announcement is aligned with the celebration of International Women's Day. To recognize the day, NPower current and alumni students will participate in a speed networking/mentoring opportunity with Citi volunteers from the Citi Women in Finance initiative, a global program for emerging female leaders at Citi. The Citi Foundation is also releasing a new report that highlights how Pathways to Progress is helping provide economic opportunities for young women around the world.
"When women are given the opportunities and support to realize their full potential, our economies, communities and families benefit," says Brandee McHale, President of the Citi Foundation. "We are thrilled to work with NPower on this bold initiative to connect more young women of color with the skills, confidence, and professional experience they need to help change the face of the technology field."
The 40 by 22 initiative is propelled by NPower's five-year strategic plan to grow female enrollment across their foundational IT workforce development trainings. NPower offers free upskilling courses in Cybersecurity, Coding and Enterprise Service Management to alumni through accelerated programs designed to further enhance their graduate's capabilities and career progression.
"Citi is a long-time supporter and partner of NPower," says Richard Greenbaum, Managing Director, Global Head Technology Infrastructure, Citi. "We have hosted and hired dozens of NPower graduates over the years, engaged our employees in skills-based volunteering, and helped steward the growth of the organization through participation in the national board and advisory council. We are committed to improving the lives of students pursuing careers in technology."
"Our mission is to change the life trajectories for individuals from vulnerable communities and strengthen the overall competitiveness of U.S. businesses hamstrung by today's limited pool of IT talent," says Bertina Ceccarelli, CEO of NPower. "Citi and the Citi Foundation are key partners needed to lead this transformative national dialogue and their investment is integral to increasing the number of young women of color who see a future for themselves in the technology sector."
About NPower
The national nonprofit, NPower, offers technology skills training programs to military veterans and active members, women, minorities and young adults from underserved communities. NPower envisions a future where our domestic technology workforce is diverse, and clear pathways exist for all people regardless of ethnicity, gender or socioeconomic background to succeed in our digital economy. The specific coursework focuses on basic tech competencies needed for entry-level IT employment, providing students with tech training, mentoring business leaders, paid internships, career development workshops at leading corporations, industry-recognized certifications, job placement services and access to a robust alumni network. More than 80 percent of NPower alumni are employed or pursuing higher education within one year of graduation. To learn more about NPower, visit www.npower.org.
About Citi Foundation
The Citi Foundation works to promote economic progress and improve the lives of people in low-income communities around the world. We invest in efforts that increase financial inclusion, catalyze job opportunities for youth, and reimagine approaches to building economically vibrant cities. The Citi Foundation's "More than Philanthropy" approach leverages the enormous expertise of Citi and its people to fulfill our mission and drive thought leadership and innovation. For more information, visit www.citifoundation.com.
About Citi
Citi, the leading global bank, has approximately 200 million customer accounts and does business in more than 160 countries and jurisdictions. Citi provides consumers, corporations, governments and institutions with a broad range of financial products and services, including consumer banking and credit, corporate and investment banking, securities brokerage, transaction services, and wealth management. Additional information may be found at www.citigroup.com.
Press Contact: Mark Macias
Phone: 646-770-0541
Email: mmm@maciaspr.com
Source: NPower
Share:
---
Categories: Educational Technology, Women's Issues
Tags: citi foundation, digital gap shortage, minorities in tech, npower, tech education, tech labor shortage, women in tech
---