Biggest Leaders in Tech Join National Nonprofit, NPower, in Call for More Diversity in Tech
Press Release
•
updated: Oct 7, 2019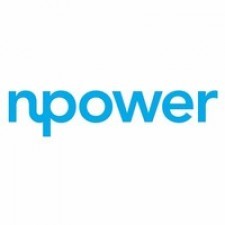 NEW YORK, October 7, 2019 (Newswire.com) - ​The biggest leaders in tech are coming together in New York City for an annual fundraising gala that calls attention to the need for more diversity, inclusion and nontraditional talent in technology. NPower, one of the country's largest free tech training program, will hold its annual gala on Oct. 15, 2019, at the Grand Hyatt New York.
NPower will honor Chairman and Founder of World Wide Technology (WWT), David L. Steward, and Chairman of the Board of Microsoft, John W. Thompson, for their legacy of innovation in the tech industry as well as their commitment to diversity in the workplace, advocating for women, minorities and non-traditional talent.
NBC News Today Co-Anchor, Sheinelle Jones, will emcee the gala for a second year, and host a fireside chat with both Steward and Thompson to discuss their personal and professional views on diversity in tech and the future of work.
Closer Look at the NPower Honorees
As Chairman and Founder of WWT, Steward has grown the company into a market-leading technology solutions provider with over 5,000 employees in offices around the world. WWT has made Fortune's 100 Best Companies to Work For list for eight consecutive years. Additionally, the company was named one of the Best Workplaces in Technology, as well as a Best Workplace for Millennials and for Women in 2019 by Fortune and Great Place to Work®.
NPower is a community partner of WWT. Since 2017, WWT has employed over 50 NPower students and alumni through internships, subcontractor positions, and full-time employment. WWT employees also volunteer their time as guest lecturers, mock interviewers, and workplace tour guides for NPower classes since 2009.
"World Wide Technology is a longtime supporter of NPower, and we've seen first-hand the benefits of our partnership through the many NPower interns and alumni we've hired over the years," said Steward. "Together, I believe NPower and WWT can help bridge the diversity gap in tech, equipping underserved communities across the country with the tools needed to succeed in this new digital economy."
As Chairman of Microsoft, Thompson has guided the company through a CEO transition and helped them navigate the shift to the cloud. NPower was founded by Microsoft 20 years ago, and has since evolved into a premier tech training organization.
Thompson recently visited the NPower program in Brooklyn and shared his perspective on job readiness. "In today's workplace the average employee gets little to no training on the job," said Thompson. "Programs like NPower are helping to upskill non-traditional talent and help people of color prepare for the obstacles they may face."
Since 2009, Thompson has been an active investor in early-stage technology companies in Silicon Valley. In addition to his role as Chairman of Microsoft, Thompson also serves as a Venture Partner with Lightspeed and lends his 40+ years' experience as either an advisor or board member with Illumina, Seismic Software, Exabean, Rubrik and many others.
NPower is the only national nonprofit that provides free tech training to young adults, women and military veterans located in Harlem, Brooklyn, Jersey City, Newark, Baltimore, Detroit, St. Louis, Dallas and San Jose. Students who complete the six-month program earn industry-recognized IT certifications and graduate with the competencies of an IT professional with one to two years of experience. NPower also offers advanced training in Cybersecurity, Cloud Computing and Coding.
Other companies that are sponsoring this year's NPower gala include: Dell Technologies, Global Leadership Forum, WWT, Cisco, Accenture, HMG Strategy, NetApp, Hewlett Packard Enterprise, SHI International Corp, Bank of America, Citi, Deloitte and more.
The Gala Committee is comprised of both members of NPower's Board of Directors as well as leaders from the information technology industry. Members include: David Reilly, Co-Chair (Bank of America), Matt Horner, Co-Chair (WWT), Chris Perry, Co-Chair (Broadridge), David Boyle (Ernst & Young), Tony Delisio (Infinidat), Richard Greenbaum (Citi), Phil Guido (IBM), James Kaplan (McKinsey & Company), Jeffrey Kaufman (Morgan Stanley), Debra King (Corteva Agriscience), Stephen Murphy (Accenture), Peter Quirk (HPE), Kyle Seibert (HSBC Private Banking) and Peter Trizzino (Dell Technologies).
The Future of Careers in Technology
The Department of Labor projects there will be 6 million jobs that require tech skills by 2020 from only a pool of 3.2 million qualified workers. NPower's mission is to train nontraditional talent to help fill this tech labor shortage.
A report from the US Equal Opportunity Employment Commission says the high tech sector is a leading source for economic growth with employment in computer science and engineering, growing at twice the rate of the national average. However, minorities and women are not participating in the robust growth, according to the EEOC report.
To learn more about the gala and how to support NPower, click here.
About NPower
The national nonprofit, NPower, offers technology skills training programs to military veterans and active members, women, minorities and young adults from underserved communities. NPower envisions a future where our domestic technology workforce is diverse, and clear pathways exist for all people regardless of ethnicity, gender or socioeconomic background to succeed in our digital economy. The specific coursework focuses on basic tech competencies needed for entry-level IT employment, providing students with tech training, mentoring business leaders, paid internships, career development workshops at leading corporations, industry-recognized certifications, job placement services and access to a robust alumni network. More than 80 percent of NPower alumni are employed or pursue higher education within one year of graduation. To learn more about the NPower, visit www.npower.org.
Press Contact:
Mark Macias
Email: mmm@maciaspr.com
Phone: 646-770-0541​
Source: NPower