Free Tech Training Nonprofit, NPower, Announces Two New National Board Members
Press Release
•
updated: Nov 21, 2019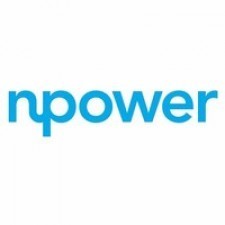 NEW YORK, November 21, 2019 (Newswire.com) - ​​The country's largest free tech training program, NPower, has announced the addition of two new members of their board of directors: Viola Maxwell-Thompson, President and CEO of Information Technology Senior Management Forum (ITSMF); and Ed Fandrey, US Vice President of Financial Services at Microsoft.
The CEO of NPower, Bertina Ceccarelli, says the addition of Maxwell-Thompson and Fandrey to NPower's board of directors will provide vision and stewardship as the organization scales to meet the growing demands of the technology job market, and the increased volume of learners seeking pathways to high-growth tech careers.
"NPower is fortunate to have Viola and Ed join a diverse group of board leaders who have the expertise and the desire to help us achieve our ambitious goals of transforming lives by launching careers in technology and reaching young adults, women of color and veterans from underserved communities across the country," said Ceccarelli. "Our entire board is committed to diversifying the tech industry and filling the widening gap in the workplace."
"NPower is on course for significant growth and expansion. The national board has been focused on attracting strong and diverse thought leaders to the governing body that align with our strategic objectives and Viola and Ed are critical additions," said Gail Fierstein, Head of People at CaaStle and chair of the nominating committee for NPower's board of directors.
Viola Maxwell-Thompson - President and CEO of Information Technology Senior Management Forum (ITSMF)
Maxwell-Thompson is the President and CEO of Information Technology Senior Management Forum (ITSMF), a national organization committed to the continuous professional development and career advancement of Black professionals in the technology industry. Their members are C-suite professionals and other senior-level technology executives from Fortune 500 companies, the public sector, Academia and privately-owned technology companies.
Prior to joining ITSMF, Ms. Maxwell-Thompson was a partner with Ernst & Young, LLC Management Consulting Practice in Chicago and Atlanta, where she specialized in organizational development and technology implementation. She has drawn on her vast corporate experiences to transform ITSMF into a professional development organization that prepares the next generation of black technology leaders for the executive suite.
Maxwell-Thompson says she's thrilled to join NPower as a board member, bringing her vast experience in program management and career training to help prepare technology leaders from underserved communities.
"I'm excited to share my knowledge and passion with the next generation of tech leaders," said Maxwell-Thompson. "I've observed NPower closely and have seen the difference they've made in the lives of young adults, women of color, military veterans and their spouses. I'm ready to bring my real-life experiences to this cause."
Ed Fandrey - US Vice President of Financial Services at Microsoft
As the US Vice President of Financial Services business at Microsoft, Fandrey drives digital transformation across top Worldwide Banks, Insurance Firms, Hedge Funds and Capital Markets customers. Additionally, Fandrey works closely with the top developers, partners, and customers that influence FinTechs on Wall Street.
Fandrey has received the Excellence Award from Steve Ballmer for introducing new technologies to the largest financial services companies on Wall Street including the Bill Gates award for his work on MSN Messaging for Financial Services.
Fandrey says he's excited to join the NPower board and address the skills gap in the tech workforce today.
"NPower is a great organization that is growing and helping change the lives of more young adults," said Fandrey. "Microsoft has been a big supporter of NPower, and I'm ready to share my personal expertise with NPower so it can create more life-changing opportunities for talent that is often overlooked by the tech industry."
About NPower
NPower is a national nonprofit on a mission to move people from poverty to the middle class by training youth from underserved communities and veterans in a range of tech skills and placing them in quality jobs. Students who enter their free, six-month program, earn industry-recognized certifications and graduate with the competencies of an IT professional with one to two years of experience. NPower also places students in paid internships with corporate and nonprofit organizations. Eighty percent of NPower graduates get a full-time job or continue their education. Not only is NPower changing life trajectories for individuals from vulnerable communities but they are also strengthening the overall competitiveness of U.S. businesses hamstrung by today's limited pool of IT talent. To learn more about NPower, visit www.npower.org.
Media Contact: ​Mark Macias
Email: mmm@maciaspr.com
Phone: 646-770-0541
Source: NPower