NPower Announces St. Louis Event to Help Women of Color Propel Their Tech Careers
Press Release
•
updated: May 20, 2019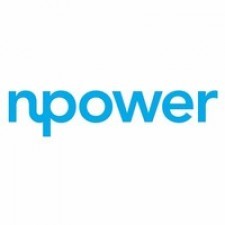 ST. LOUIS, May 20, 2019 (Newswire.com) - ​​​​​The free tech training program, ​NPower, has announced its event, "Rising Up: Propelling Career Growth & Wage Equity," to help women of color claim their space in tech and provide strategies to advance their careers and pay. The event, with the support of Citi Foundation, will take place on May 22 at World Wide Technology in St. Louis, Missouri.
NPower is a national nonprofit that provides free tech training to young adults, women and military veterans located in Harlem, Brooklyn, Jersey City, Baltimore, St. Louis, Dallas and San Jose. Students who complete the six-month program earn industry-recognized IT certifications and graduate with the competencies of an IT professional with one to two years of experience.
The convening event is second in a three-part series and seeks to spark a dialogue and unpack the ways in which young women of color can grow -- financially and professionally -- within the tech space. It will feature three keynote speakers:
Ann Marr, Executive Vice President, Global Human Resources, World Wide Technology
Shai'Kenya Williams-Brown, Information Systems Security Manager, United States Department of Defense
Viola Maxwell-Thompson, President and CEO, Information Technology Senior Management Forum (ITSMF)
During their individual sessions, Marr, Williams-Brown and Maxwell-Thompson will highlight effective strategies to address the wage gap disparity, gender stereotyping, cultural biases and advice for how young women can advance into middle-management roles in tech.
The CEO of NPower, Bertina Ceccarelli, says this convening event will bring together tech leaders to challenge the status quo and ignite some vital collective energy.
"NPower's partnership with Citi Foundation is a merger of aligned missions--to shine a light on the lack of diversity in tech and be a catalyst for change," said Ceccarelli. "This event is a milestone toward a comprehensive report we will publish in 2020 that will not only identify the hurdles young women of color face in pursuit of a career in technology but recommend action across the sector toward systemic change."
The "Rising Up: Propelling Career Growth & Wage Equity" convening event is a part of NPower's "40 by 22" initiative, which aims to increase the number of young women enrolled in NPower to 40% by 2022. When the initiative launched, 25 percent of students enrolled in NPower were women; today, it's 30%.
The "40 by 22" initiative also aims to increase the representation of women among NPower's teaching staff to 40% by 2020.
NPower's convening event later this month is made possible by a grant from Citi Foundation as part of their Pathways to Progress Initiative. Women, men and companies interested in attending the convening event can RSVP for free at 40by22risingup.eventbrite.com. To attend the event via livestream, click here -- or copy and paste the following link to a browser: https://wwt.webex.com/wwt/onstage/g.php?MTID=eacd3f306557c2a898ab023cea60eb2ef.
About NPower
NPower is a national nonprofit on a mission to move people from poverty to the middle class by training youth from underserved communities and veterans in a range of tech skills and placing them in quality jobs. Students who enter their free, six-month program, earn industry-recognized certifications and graduate with the competencies of an IT professional with one to two years of experience. NPower also places students in paid internships with corporate and nonprofit organizations. Eighty percent of NPower graduates get a full-time job or continue their education. Not only is NPower changing life trajectories for individuals from vulnerable communities, but they are also strengthening the overall competitiveness of U.S. businesses hamstrung by today's limited pool of IT talent. To learn more about NPower, visit www.npower.org.
Press Contact:
Mark Macias
Email: mmm@maciaspr.com
Phone: 646-770-0541
Source: NPower