NPower Announces Two New National Board Members
Press Release
•
updated: Jun 19, 2019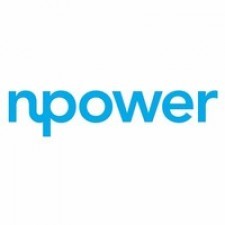 NEW YORK, June 19, 2019 (Newswire.com) - The national tech training nonprofit, ​NPower, has announced two new members to its board of directors: Dean A. Del Vecchio, Executive Vice President, Chief of Operations and Chief Information Officer for The Guardian Life Insurance Company of America and Debra King, Senior Vice President and Chief Information Officer for­ Corteva Agriscience.​
The CEO of NPower, Bertina Ceccarelli, believes the experience that Mr. Del Vecchio and Ms. King bring will help NPower reach more veterans and young adults from underserved communities across the country, in addition to their impact on curriculum development to meet the demands of the future technology job market.
"As board members, Dean and Debra will make an immediate impact on NPower," said Ceccarelli. "Their strategic leadership as CIOs can help us best position our program to scale and reach more students across the country and ensure we maintain a high level of quality."
Dean Del Vecchio -- EVP, Chief of Operations and CIO
Del Vecchio spearheads the implementation of a strategic technology vision that is aligned with Guardian's growth initiatives. He is also responsible for leading enterprise customer service and operations. Prior to joining Guardian, Del Vecchio was SVP, CIO, and Global Head of IT Shared Services at News Corp. and Dow Jones, where he was responsible for creating new and distinctive platforms for news and information delivery, as well as leading all application development and technology infrastructure.
"I am pleased to join the NPower board. Their program addresses critical skills gaps in the workforce of today and tomorrow and provides life-changing opportunities for talent that is too often overlooked," says Del Vecchio.
Debra King - Senior Vice President, Chief Information Officer
King joined Corteva Agriscience in 2017, where she currently drives the Information Technology (IT) integration and digitization strategy for the only pure-play global agriculture company in the industry. Prior to joining Corteva, King spent 15 years with Pfizer, where she delivered numerous transformation programs across the enterprise, as well as leading services and operations.
"I believe that success in the future of tech relies on developing and hiring a diverse talent pool today. I am thrilled to join the board of NPower, and fully support the important work they do in serving young adults and military veterans," said King.
About NPower
NPower is a national nonprofit on a mission to move people from poverty to the middle class by training youth from underserved communities and veterans in a range of tech skills and placing them in quality jobs. Students who enter their free, six-month program, earn industry-recognized certifications and graduate with the competencies of an IT professional with one to two years of experience. NPower also places students in paid internships with corporate and nonprofit organizations. Eighty percent of NPower graduates get a full-time job or continue their education. Not only is NPower changing life trajectories for individuals from vulnerable communities but they are also strengthening the overall competitiveness of U.S. businesses hamstrung by today's limited pool of IT talent. To learn more about NPower, visit www.npower.org.
Press Contact:
Mark Macias
Email: mmm@maciaspr.com
Phone: 646-770-0541
Source: NPower