New Year, New Opportunities to Connect Employees to Employer Brand
White Label Programs Are Increasingly a Part of that Strategy, Says Axiom
Press Release
-
updated: Nov 21, 2019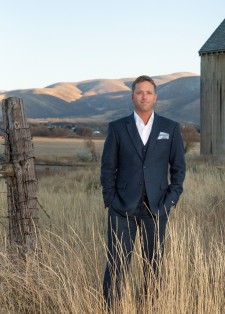 PARIS, November 21, 2019 (Newswire.com) - Businesses throughout the world are putting the finishing touches on their brand strategies for 2020. And central to the success of those programs are their employees. A recent survey, in fact, showed that when the external brand promise is not reinforced in-house, the dollars spent on these programs may be for naught – and disengaged employees can cost employers mightily. Executives at Axiom Prepaid Holdings say that one of the tools that is increasing in popularity is white label prepaid cards.
"'White label' basically means that the card carries the company's logo. Yet the goodwill that goes with that logo can help establish a critical link between employees and employer brands, as well as employees and the brand's customers," said Steven Foster, CEO, Axiom Prepaid Holdings, a global provider of end-to-end payment solutions powered in large part by prepaid cards programs. The company recently introduced its White Label Program to help clients take advantage of the employee and customer engagement potential of the skyrocketing global prepaid cards market.
"Gift cards bearing a business's name as a means of showing appreciation to or rewarding performance by employees visually and emotionally ties that employee to the company brand. And while those cards are just one tool in a comprehensive employee engagement toolkit, more and more of our clients are getting wise to the benefits," he said.
Gift card incentives from employers have even been connected to healthier outcomes in employee wellness programs, with those who chose gift cards having better program results, according to published research by Brigham Young University.
Foster said that, in addition to the employee relationship-building benefits, branded cards provide businesses with the opportunity to collect data, analytics and tracking for use in improving customer outreach efforts. Branded cards can also be used by businesses to pay commissions and distribute compensation to customers, agents and affiliates, and offer an alternative to traditional corporate payroll programs and investment advisory services. Axiom uses advanced digital tools to ensure its White Card Program experience is seamless for clients. Its operations team handles administration and provides a secure infrastructure for processing, reporting tools and integration of cardholder services to businesses' existing applications and websites. Standard features of the programs include card-to-card payments, ATM access, direct deposit load, generated statements, 24/7 help, fraud protection, virtual card access and SMS/email alerts.
"White labeling has shown to have the potential to increase revenue by up to 23 percent in addition to strengthening relationships with target audiences. And one of the most important audiences is one's own employees," added Foster.
For more information on Axiom Prepaid Financial LLC and its white label programs, go to axiompph.com or @axiompph on Facebook.
For media inquiries, contact Erin Andrews, whitelabel@axiompph.com
Source: Axiom Prepaid Holdings
Share:
---
Categories: Human Resources
Tags: Axiom, Axiom white label, brand promise, branding, employee engagement, employee relationships, gift cards, prepaid cards, prepaid white label, white label
---