EDOBIO Takes Another Major Step as Skincare Trailblazer as Company Intros Face Cover Freshening Spray and Founder Featured in Magazine
Press Release
•
updated: Sep 1, 2020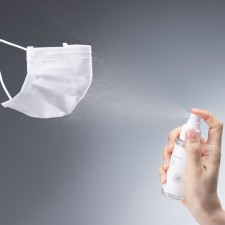 TOKYO, September 1, 2020 (Newswire.com) - Cover stories. That seems to be a defining theme this month for all-natural skincare trailblazer EDOBIO. Not only did its founder and CEO, Kenichi Arakawa, grace the cover of Total Prestige magazine but the company also rolled out an innovative face cover freshening spray called Aroma Floreeze Spray.
Since its founding in 2018, EDOBIO has fast-earned a reputation as an elite beauty industry leader that blends Japanese skincare and skin repair traditions with modern-day biotech. Its growing influence in the niche caught the eye of Total Prestige, which invited Arakawa to share his business philosophy and approach to leadership in its August issue. He highlighted the importance of quality, due diligence, in-depth research and development, social responsibility and relentless innovation as central tenets at EDOBIO.
Fittingly, with Aroma Floreeze, the company adds a new category to its line of plant-based products, yet its focus on natural ingredients and skin protection remain consistent. The antibacterial fabric spray is, in fact, a blend of herbs and lactic acid that can be used on sheets and pillowcases, as well as face masks.
"With face masks in common use now as a first line of defense against COVID-19, a new problem has arisen: cleanliness. Without proper sanitation, bacteria, molds and viruses can cling to the surface of masks and make us ill. That is why we developed Aroma Floreeze," explained Daiki Jimbo PhD, one of the Spray's formulators and president of the Japanese Medical Association of Functional Fragrance. "The main ingredient in our anti-bacterial mask spray is vegetable alcohol. We also blend lavender and tea tree essential oils into the spray, which have antibacterial and antiviral properties. Likewise, our BiProGE® lactic acid bacteria and Japanese green tea extract eliminate any alcohol odor while protecting the skin during repeated use of masks."
Recent studies by leading universities bear out the need for sprays like Aroma Floreeze. They reveal that bacteria can live on cloth fabrics for eight to 12 hours. And when not properly disinfected, cloth masks are carriers for bacteria like E. coli, norovirus and coronavirus. "As members of the business community, we have a responsibility to use our expertise to help in this pandemic. Aroma Floreeze is a simple way to sanitize your mask, has a pleasant but neutral aroma, is plant-based and provides the skin protection that we are known and trusted for," said Arakawa.
Aroma Floreeze Spray and the entire collection of EDOBIO products are available on its online marketplace as well as stores in Tokyo and Osaka, Japan, Singapore and Kuala Lumpur, Malaysia. The company plans to expand into Australia and Russia this year with longer-term plans for expansion to Europe and the U.S.
For more information, go to edobio.com or visit Instagram and Facebook.​ ​
Media contact: ​Shohei Yamada at info@edobio.com
Source: EDOBIO
Related Media