New Indie Game 'Kinda's Mysterious Trip' Provides a Relaxing, Yet Thought-Provoking, Puzzle Challenge Through 3D Space
Press Release
-
updated: Dec 13, 2019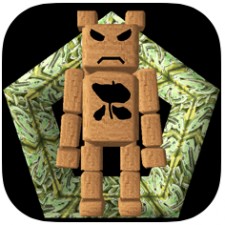 CUPERTINO, Calif., December 13, 2019 (Newswire.com) - Gamers desiring a creative and unique experience should look no further than "Kinda's Mysterious Trip" — a puzzle game from the mind of Tetsuyoshi Morikawa that takes gamers on a mysterious trip via a series of puzzling challenges in a virtual world like no other before.
Each of the 30 levels creates a therapeutic environment, yet the puzzles within — or even understanding how to proceed — offers a creative challenge to keep even the most seasoned puzzle gamer entertained.
Players begin each level in control of Kinda, the game's protagonist, and must guide them around the level to find the exit gate to the next stage. This is easier said than done, as Kinda must fulfill the levels' criteria before the gate even appears, and players must use their intelligence and intrigue to understand what must be done and reach the gate. Each level is different, and the puzzles within each level are programmatically generated to ensure that every play-through is different.
Despite it's unique puzzles "Kinda's Mysterious Trip" is suitable for all ages, and specifically designed to be easy-to-play: Simply draw a path on the screen using touch controls and Kinda will follow.
The games also include the following features:
> A unique hand-coded world.
> 30 levels.
> Just touch to move and rotate Kinda.
> Programmatically generated puzzles.
> Therapeutic experience.
> Save and continue at any time.
> Suitable for players of all ages and abilities.
"Kinda's Mysterious Trip is a totally original game experience that takes players to a wonderful space with no earth or sky," commented developer Tetsuyoshi Morikawa. "The aim is to reach the gate to exit the level, however, with every level being programmatically created, the challenge changes every time you play!"
Players around the globe can explore the creative world of "Kinda's Mysterious Trip" from the App Store at: https://apps.apple.com/us/app/kindas-mysterious-trip/id600947146
Kinda's Mysterious Trip Interactive Press Pack
View Kinda's Mysterious Trip in the App Store
About Tetsuyoshi Morikawa
Based on Japan's Shikoku Island, Tetsuyoshi Morikawa is a talented developer with a creative passion for creating unique experiences for iOS devices.
View Tetsuyoshi's full portfolio of 70+ iOS titles:
https://apps.apple.com/us/developer/tetsuyoshi-morikawa/id430144969
Source: Tetsuyoshi Morikawa
Share:
---
Categories: Video Games
---