Neurofeedback is a Great Form of Therapy for Children Who Have Down Syndrome
Press Release
-
updated: Dec 7, 2018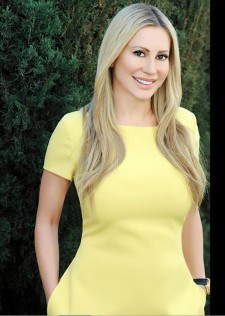 LOS ANGELES, December 7, 2018 (Newswire.com) - Dr. Elena Eustache, the founder of the Eustache Institute, is helping children who have Down syndrome with neurofeedback therapy. According to Dr. Elena Eustache, neurofeedback therapy can help alleviate many of the symptoms that children with Down syndrome experience by utilizing the brain's own ability to self-regulate and training the brain to function efficiently. 
"Children born with Down syndrome will experience symptoms of ailments related to brain disorders like ADHD, autism, insomnia, social-behavior problems, delayed speech, and language development and learning disability," said Dr. Elena Eustache. "Neurofeedback therapy can alleviate many of these symptoms, allowing these children to thrive in their daily lives."
Dr. Elena Eustache feels it's incredibly necessary to raise awareness about the positive effects neurofeedback therapy has with children who have Down syndrome. In fact, a study conducted in 2007 by Dr. Tanju Surmeli and Dr. Ayben Ertem found that many children with Down syndrome displayed notable improvements in all areas tested when treated with up to 60 sessions of neurofeedback. These children showed vast improvements in their verbal communication, nonverbal communication, memory (short and long-term), behavior management (self-control) and physical balance.
About Dr. Elena Eustache
Dr. Elena Eustache has a Ph.D. in psychology and cognitive behavior therapy and specializes in neurofeedback therapy and hyperbaric oxygen therapy. In addition, Dr. Eustache is a relationship and parent coach dedicated to helping her patients live the healthy and successful life they've always dreamed.
About Eustache Institute 
Eustache Institute, established in 2009 by Dr. Elena Eustache, specializes in treating neurological disorders with neurofeedback therapy, hyperbaric therapy and cognitive behavior therapy. The Eustache Institute also offers relationship and individual counseling. Read more about the Eustache Institute by visiting www.EustacheInstitute.com.
Media Contact:
Stacy A Sutphen
EustacheMediaRelations@gmail.com
Source: Eustache Institute
Share:
---
Categories: Alternative Medicine
Tags: bio feedback, brain, down syndrome, dr. elena eustache, elena eustache, eustache institute, neurofeedback
---