NDSU Launches Nation's First Ph.D. Focus on Cybersecurity Education
Press Release
•
updated: Mar 28, 2019
North Dakota State University is working to help solve the cybersecurity labor shortage by producing qualified university-level instructors to teach the individuals who will fill these positions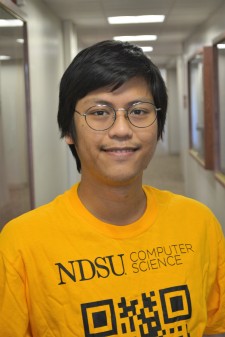 FARGO, N.D., March 28, 2019 (Newswire.com) - With over 300,000 open jobs nationwide – or over 30 percent of all available positions – cybersecurity graduates are in demand. While many colleges and universities are focusing on filling these positions with bachelor's and master's level graduates in cybersecurity and related fields, the North Dakota State University is working to help solve the problem by producing more qualified university-level instructors to teach the individuals who will fill these positions.
NDSU is now offering a focus on cybersecurity education within its computer science Ph.D. Students get a strong background in core computing concepts – software development, databases, algorithms and artificial intelligence – as well as completing coursework in key cybersecurity areas and educational methods and research. Students in the program can complete their dissertation research in core cybersecurity topics, cybersecurity educational technology or cybersecurity education research.
"This fills a tremendous national need and is an excellent opportunity for students," said assistant professor Jeremy Straub who also serves as the associate director of the NDSU Institute for Cyber Security Education and research. Straub has headed up the development of the new focus. "Students gain valuable cybersecurity technical knowledge and teaching and research experience. They will be ready to get some of the highest-paying faculty positions in the country, right out of grad school."
One of the first students with the new focus is Pann Ajjimaporn. Ajjimaporn is currently taking classes in the program, including NDSU's ethical hacking course, and conducting research related to automated attack assessment.
"I am ecstatic that this opportunity helps combine my love for education and the exciting world of cybersecurity," commented Ajjimaporn. "The field is growing and I am glad to be part of the journey to pioneer this path."
Ajjimaporn graduated from Grand Forks Central High School and studied for his bachelor's and master's degrees at the University of North Dakota. He came to NDSU when he wanted to complete advanced doctoral work in cybersecurity and is currently in his first semester in the Ph.D. program.
"It's exciting to be at the forefront of cybersecurity education. It's an area of tremendous need in terms of workforce development. There is a great need for cybersecurity programs," said department chair Kendall E. Nygard. "I am pleased that our unique offerings provide valuable opportunities for student success."
In addition to receiving their Ph.D. in Computer Science, students can also complete a Graduate College Teaching Certificate at NDSU, with curriculum that overlaps and applies towards their Ph.D.
North Dakota State University is leading the state's efforts in cybersecurity through the NDSU Institute for Cyber Security Education and Research. Research and educational activities are conducted in a new 1,200-square-foot dedicated cybersecurity facility within the Quentin Burdick Building on the NDSU campus.
Source: NDSU Computer Science
Related Media