Narconon Saves the Life of a Teen Caught in the Trap of Cocaine
Bringing her teenage sister-in-law to Narconon signaled the end of the nightmare and the beginning of the young woman's successful life.
Press Release
-
updated: Jan 21, 2018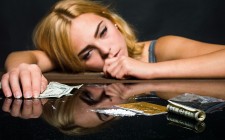 LOS ANGELES, January 21, 2018 (Newswire.com) - She was young — still in her teens. She was bright, pretty, artistic. She came from a well-to-do family … and she was addicted to cocaine.
The night her sister-in-law drove the young teenager to Narconon began as a bleak one for her family. "We see it in today's film and TV culture, but when you are looking into the face of a family member whose heart is racing and is as high as can be, it becomes real. It becomes heartbreaking and terrifying," she says. The girl's creative lifestyle had led to recreational drug use and an immersion in the darker side of today's pop culture — ecstasy, cocaine, crack cocaine, marijuana, mushrooms.
Bringing her to Narconon and enrolling her in the program was the turning point the family had prayed for.
"It saved her," she says. "Her life has only continued to improve, and she now works in an action-packed sales and marketing job in Los Angeles. For this, my family and I will be eternally grateful. Many are not so lucky."
Narconon's mission is to provide an effective path for rehabilitation from drug abuse and to assist society in preventing the scourge of drugs worldwide, and this young woman was one of the many thousands of addicts who have benefited from the program.
"For those reading this who have a family member or loved one struggling," the girl's sister-in-law writes, "let this be an invitation to a fully workable solution and a hope for the future."
Using the evidence-based, drug-free approach to rehabilitation developed by acclaimed author and humanitarian L. Ron Hubbard, Narconon centers help those enslaved by drugs and alcohol to build new lives filled with purpose and productivity. Graduates return to their families and communities drug-free and in control of their lives.
Narconon (meaning "no narcotics") drug and alcohol rehabilitation program is open to all who desire to end their addiction and lead productive drug-free lives.
The Narconon program not only addresses the debilitating effects of drug abuse on the mind and body but also resolves why a person turned to drugs in the first place. As a result, tens of thousands have graduated from the Narconon program into new lives free from drug use.
For more information or help, call 1 (877) 782-7409.
Source: Narconon.org
Share:
---
Categories: Drug Care, Substance Abuse, Addiction
Tags: cocaine, drug addiction, drug-free rehabilitation, Narconon, teenager
---