Mayur Ramgir Wins Second Book Award for Unbarred Innovation from Northern California Book Festival
Press Release
•
updated: Nov 18, 2016
The 2016 Northern California Book Festival Honors Unbarred Innovation in the Business Category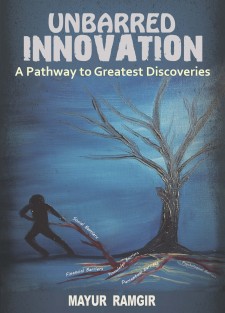 Boston, MA, November 18, 2016 (Newswire.com) - Zonopact founder, Mayur Ramgir's Unbarred Innovation was awarded as a stellar literary work in the Business Category in the 2016 Northern California Book Festival. The competition is held each year in the fall and recognizes the best books of the season in a number of different genres and categories. This includes unpublished and published works in fiction/non-fiction, biographies, autobiographies, photography, art, children's literature, food among other fields.
There is little wonder why Ramgir's guide to business won this accolade. The book already have been awarded by the fastest growing book review and award website, 'Reader's Favorite' and which is also recognized by renowned publishers such as Simon & Schuster. In addition, they are also accredited by the BBB (A+ rating) which just goes to show how much the book has had an impact on its readers.
His book is full of ideas that anyone can take away and apply to their life. It is not just what can be done in your career, but also your education, your personal life, and more.

Rachel Horon, Amazon Customer
Unbarred Innovation: A Pathway to Greatest Discoveries by Mayur Ramgir offers a unique look at entrepreneurship and offers tips that can be utilized by anyone who wished to be more innovative in the workplace. The book covers a number of industries backed by extensive research and creative ideas. It is broken down into a number of chapters that provide readers a step by step guide on self-actualization that is necessary along the path that ultimately leads to business success.
A satisfied reader had this to share, "The book is peppered with unusual but highly illuminating examples that draw the reader in making it a true page turner. There are tons of books out there that preach on the themes Unbarred Innovation explores, but this is the first time I have ever read something I can completely relate to."
The book can be purchased from Amazon and from Zonopact's website.
Source: Zonopact, Inc.
Related Media