Mayur Ramgir Takes Home Third International Award for His Business Motivational Book
Press Release
•
updated: Dec 12, 2016
'Unbarred Innovation: A Pathway to Greatest Discoveries' was declared the finalist in the 5th Annual Beverly Hills International Book Awards®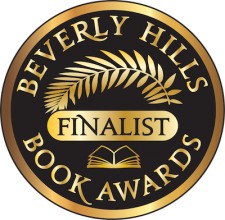 Boston, MA, December 12, 2016 (Newswire.com) - ​Entrepreneur, innovator, published author, and founder and CEO of Zonopact, Mayur Ramgir, bags the third award for his motivational book 'Unbarred Innovation: A Pathway to Greatest Discoveries'. The book was the runner up in the Business Motivational Category during the 5th Annual Beverly Hills Book Awards®.
Launched earlier this year, it is a motivational book aimed at helping people discover and nurture the innovator and entrepreneur in them. The book provides a guideline to build and utilize their innovative capabilities. According to Mayur, he aimed to inspire and empower not just one group of people with the entrepreneurial dream but to encourage each and every person on this planet to become a part of the change.
The writing takes us through a very in-depth process for coming up with solutions to problems or fueling the ideas needed for new inventions. Many of the ideas that the author highlights are things that actually make perfect sense.

Phil Bolos, Amazon Customer
Appreciating Mayur's effort to put his innovative ideas in to a book and present it in an understandable way, the CEO of Beverly Hills International Book Award said, "Your book truly embodies the excellence that this award was created to celebrate, and we salute you and your fine work."
Earlier this year, Mayur's book also received recognition in the 2016 Readers' Favorite International Book Award Contest as it was chosen as an honorable mention in the non-fiction category. The book also bagged an award during the 2016 Northern California Book Festival.
Available on Amazon, the book has glorious reviews and astonishing 4.7 rating. According to a satisfied reader, "This is not your average motivational book telling you to be a businessman. It is a book that tells you to think innovatively even when performing the smallest everyday task. It has ideas anyone can implement and apply no matter what you do. It is adapting innovation as lifestyle and that is why it clicks for everyone."
'Unbarred Innovation: A Pathway to Greatest Discoveries' can also be purchased directly from Zonopact's website.
It is important to note that all the proceeds generated by this book will be donated for charitable causes such as providing education, shelter, food and basic needs for underprivileged children, eradicating poverty, hunger and solving social and global issues.
About the Book
'Unbarred Innovation: A Pathway to Greatest Discoveries' is a multiple award winning book penned by Mayur Ramgir. The book is an insightful self-motivation book written with a mission to help people identify the innovator and entrepreneur in them. Taking a completely different approach, the book is not just a business advice book but also a book that serves as a lifestyle guide for people who want to aim higher and achieve their goals.
About Mayur Ramgir
Mayur Ramgir is a serial-entrepreneur and an international award winning published author. Published in 2016, His book 'Unbarred Innovation: A Pathway to Greatest Discoveries' received a multitude of awards including the Reader's Favorite 2016 International Book Award and the 2016 Northern California Book Festival Award. As the founder and CEO of Zonopact, Mayur has contributed to various research projects and single-handedly developed CLINTRA, an innovative enterprise software. Through his book, he shares his entrepreneurial knowledge along with his belief that everyone can be an innovator in any field. The book offers practical advice on how to nurture the innovator and leader within oneself and guides readers towards the entrepreneurial path. On a mission to encourage innovation on an individual level, Mayur has also founded the Innovation Lab, an incubator for young talent lacking resources to follow their dreams.
Source: Zonopact, Inc.
Related Media