Life Insurance Settlements Discusses the Ever Expanding "Buy-Box"
Leading Life Insurance Settlements Company Now Able to Get Offers on More Life Insurance Policies than Ever Before
Press Release
-
Jul 26, 2016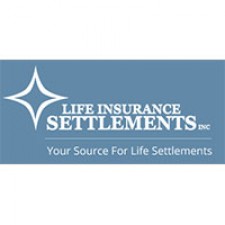 FORT LAUDERDALE, FL, July 26, 2016 (Newswire.com) - Life Insurance Settlements, Inc. a leading source for life insurance settlements, is proud to announce their ability to get offers on more life insurance policies than ever before. "The purchaser's appetite for life insurance policies is at an all-time high. We are seeing multiple offers on policies today that we previously have had a difficult time getting a single offer let alone multiple offers. This translates to a seller's market," says Jim Nutt, Owner of Life Insurance Settlements, Inc.
Life Insurance Settlements, Inc. leaders in the cash buy-out of existing life insurance policies, are now able to obtain more equity from an individual's protective fail-safe. More than ever, the consumer is able to reap the benefits of a lifetime of paying premiums into a policy through the sale of their life insurance policy.
"The landmark 1911 case of Grigsby vs. Russell, which it made it all the way up to the United States Supreme Court, has made it possible for individuals to sell their asset," says Nutt "The ever expanding 'buy-box' has made it so we are able to get offers on more policies than ever before."
Life Insurance Settlements, Inc's experts have helped thousands of clients sell their life policies. Their duty is to secure the highest market offer possible, and offer a free, non-binding appraisal for all of our clients. Their vast network of potential life settlement buyers creates competition that ensures clients receive the highest offer possible for their valuable asset.
The biggest advantage to a life settlement is that policyholders receive a lump sum cash payment greater than the surrender value your insurance company can give you. The amount one receives depends on three factors: your age, health and the terms/conditions of your policy.
A life settlement can make sense for you if you no longer want or need your current policy, or if you can no longer afford the expense of paying insurance premiums.
About Life Insurance Settlements
Life Insurance Settlements, Inc. is your leading source for your life settlements. Their professional and experienced management team has been involved with brokering over 24,000 cases throughout the start of their company, and their exceptional reputation has allowed their ability to maintain partnerships with a large number of funding entities on behalf of their clients. Based in the state of Florida, Life Insurance Settlements, Inc. has maintained an excellent, good-standing status in the state with the Florida Divisions of Corporations.
To learn more or schedule a consultation, please visit http://www.lisettlements.com/.
###
Source: Life Insurance Settlements, Inc.
Share:
---
Categories: Insurance, Life Insurance, Seniors, Elder Care, Financial and Insurance Services, Banking, Finance, Insurance
Tags: Life Insurance, Life Insurance Companies, Life Insurance Company, Life Insurance Policies, Life Insurance Policy, Life Insurance Settlements, Life Insurance Settlements Inc, Life Settlements, Life Settlements Companies, Life Settlements Company
---