Life Insurance Settlements, Inc. Discusses the Biggest Legislative Achievement Yet for the Life Settlement Marketplace
Insurance Companies Required To Inform Policy Holders That They Can Receive Additional Information About All Of Their Options As It Relates To Their Life Insurance Policy
Press Release
-
updated: Jul 12, 2017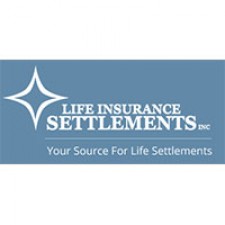 FORT LAUDERDALE, FL, July 12, 2017 (Newswire.com) - Life Insurance Settlements, Inc. discusses how insurance companies are now required to inform policy holders that they can receive additional information about all of their options as it relates to their life insurance policy.
On June 26, 2017, Florida Governor Rick Scott signed legislation (HB 1077) into law that will require insurance companies to inform policy holders that they can receive additional information about all of their options, as it relates to their life insurance policy.
This law basically paves the way for a policy holder to learn that he or she may be able to sell their policy in the secondary marketplace for more money.  In most cases, a lot more money than simply surrendering their policy, or worse yet, letting it lapse. This is a major event for consumer disclosure in our country because Florida has the highest percentage of senior citizens among its population. Every year, millions and millions of dollars of life insurance death benefits/face value are lapsed or surrendered by thousands of policy holders, who obviously didn't realize there was another option or that it had additional value. This law should help to rectify this trend and give seniors more money to improve their lives; whether it helps provide money for LTC, housing, medical costs, or simply to ease the daily burden of living on a fixed income.
According to the Government Accountability Office's 2010 report on the life settlement industry, an average policy holder can expect to receive an average settlement that is seven times greater than its current surrender value. Not only will this benefit Florida seniors, but it will benefit Florida as well. More money in the hands of its citizens means more money in the economy of our state.
"Simply stated, Florida joined Maine, Wisconsin, Kentucky, Oregon, Washington, California, Georgia, and New Hampshire in bringing some level of consumer disclosure and anti-retaliation language into their current laws," said Rob Haynie of Life Insurance Settlements, Inc. "That brings the total to nine states and more states set to join next year. Having a front row seat to watch this process for the better part of a decade, I realize how big this development is for everyone involved. It's only a matter of time until another large state comes around and joins Florida in making disclosure of all of your options available when it comes to a life insurance policy that is no longer needed or is no longer affordable. Keep in mind, approximately $112,000,000,000.00 (112 billion with a B) of life insurance lapses every year for people over the age of the 65 in the United States. If this law and other similar laws across America can help only a small percentage of those individuals on an annual basis, that's a big number. The end result is that we ALL will benefit!"
To find out how one can benefit with a life settlement, please call Life Insurance Settlements, Inc. at 1.866.326.5433 and speak with one of their life settlement professionals today. Consumers are beginning to find out about the life settlement marketplace via television, radio, in print, online, and now, by the insurance carriers themselves. Don't miss the wave. Call today!
About Life Insurance Settlements, Inc.
Life Insurance Settlements, Inc. is your leading source for your life settlements. Their professional and experienced management team has been involved with brokering over 24,000 cases throughout the start of their company, and their exceptional reputation has allowed their ability to maintain partnerships with a large number of funding entities on behalf of their clients. Based in the state of Florida, Life Insurance Settlements, Inc. has maintained an excellent, good-standing status in the state with the Florida Divisions of Corporations.
To learn more or schedule a consultation, please visit http://www.lisettlements.com/.
###
Source: Life Insurance Settlements, Inc.
Share:
---
Categories: Insurance, Life Insurance, Lifestyles, Elder Care, Financial and Insurance Services, Banking, Finance, Insurance
Tags: florida life insurance, florida life insurance policies, life insurance florida, life insurance policies, life insurance policy, life insurance policyholder, life insurance policyholders, life insurance settlement, life insurance settlements, life settlement, life settlements
---