Legendary Jazz Portrait Artist Eugene Mosley in Atlanta May 19-21 to Support the Make a Wish Foundation and Launch New Liquor Line Legend Cognac
Eugene Mosley, a jazz enthusiast, resides in Shreveport, L.A., where he creates his masterful collages of history giving recognition to legends of Jazz and Entertainment. His artwork is stippling, depicted by millions of dots, meticulously arranged by hand to reveal the most memorable aspects of his legendary characters. His illustrations have been dubbed "a unique form of education through art" by school officials, who have encouraged to our youth about the legendary Jazz entertainers.
Press Release
-
updated: May 13, 2016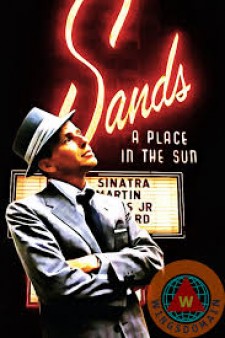 Atlanta, GA, May 13, 2016 (Newswire.com) - Legendary celebrity Louisiana portrait artist, Eugene Mosley, will be in Atlanta May 19-21, to support Make A Wish-Georgia. Launching his latest venture, Peach Falsetto Cognac & Legend Gourmet Products, CEO Mosley said, "A Georgia Peach specialty cognac is the perfect way to express my love for Atlanta and I'm happy to be supporting the Make-A-Wish Georgia organization. Sponsoring this great group is an honor."
Artist and CEO Mosley is lending both his artwork and the sumptuous flavors of his new Legend Gourmet Products line to Fashion's hottest Atlanta event, Art Meso. Sponsoring the VIP event on May 21st, entrepreneur Mosley is donating proceeds of auctioned autographed bottles of original Legend Peach Falsetto Cognac along with pieces of original portrait art, including images of Jazz legends Duke Ellington and Georgia's own son, Ray Charles. Bringing his peach-infused cognac to the Make A Wish Georgia benefit, Mosley says "A Georgia Peach specialty cognac is the perfect way to express my love for Atlanta, the South, Jazz legends, and to support the Make A Wish Foundation."
On Thursday, May 19th, a private "Meet& Greet" for restaurateurs, aficionados and foodies, with Eugene Mosley will take place from 7pm to 9pm at Atlanta's acclaimed Cigar Lounge http://trilogycigarlounge.com  - RSVP is necessary for attendance.  This will mark the premiere of his nationally distributed Legend Peach Falsetto Cognac which is infused with vodka, a symbol of Southern culture and heritage!
On May 20th and 21st, Celebrity Chef Jason Ellis of Hell's Kitchen will be working with Mosley to infuse his culinary creations with Mosley's latest products including Legend Peach Butter, Legend Grilling Rub, and Legend Bourbon Glaze; all being manufactured in Georgia for National Distribution; https://www.facebook.com/TheChefJasonEllis/info/?tab=page_info.  Attendees at the W Hotel will enjoy a sumptuous gourmet feast as well international fashion featured by renowned fashion organization, Art Meso http://www.ticketalternative.com/event/art-meso-international-art-and-fashion-exhibition.
Using a stippling process, Eugene Mosley's portrait work is depicted in "minute collage". Famous for his collection in Las Vegas, Mosley is a large part of the Vegas tapestry; inducted into the Jazz Hall of Fame, the Las Vegas Hall of Fame 2015, the Las Vegas Chamber of Commerce, and sporting a Star on the Las Vegas walk of Stars in 2008, Mosley has extended his reach from Louisiana to Nevada, Los Angeles and now Atlanta.  An impressive clientele of A-listers who love both his art and culinary work, Mosley humbly credits his roots in the South for his passion.  His amazing portrait work, including images of Frank Sinatra and Elvis Presley, continually bring attention to Mosley's hometown, Shreveport, LA., as well as the Jazz legends that inspire the Foundation of the Jazz movement today.
Contact Laurie Sossa 678-491-9367 for management, booking, media, and distribution   Laurie@lauriesossa.com
Media Contact:           
Sarah Smith
http://solution-road.com
Atlanta, Georgia
404-788-9650
Source: Eugene Mosley
---
Categories: A&E News, Artists, Commercial Art, NightLife, Agents and Representation, Arts and Entertainment
Tags: Elvis Presley, Eugene Mosley, Frank Sinatra, Jazz, Las Vegas, Make a Wish Foundation, Peach Cognac, Ray Charles
---