Introducing Project HopeFULL, a Mission to Rebuild Mexico While Continuing to Care for Its Earthquake Victims
Press Release
•
updated: Dec 22, 2017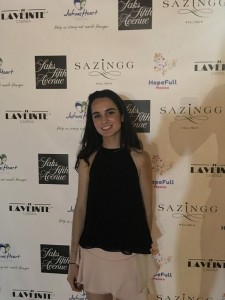 MIAMI, December 21, 2017 (Newswire.com) - ​The youth-preneurs of Joshua's Heart Foundation have once again set their sights on a higher level of philanthropy by way of another project supporting the survivors of the earthquakes in Mexico. The initiative called Project HopeFULL was created to support the earthquake victims in Mexico via much-needed supplies and an ambitious rebuilding effort.
Led by Junior Advisory Board member Elena Zapata, the group is focused on keeping awareness and support going for the victims of the two major earthquakes that rocked Mexico in September. They have organized and galvanized family, friends and Joshua's Heart's volunteers to assist with collecting donations and assembling 1,090 care packages comprised of over 5,500 items. Each care package contains a complete gender-specific outfit comprised of a shirt, a pair of pants, a pair of shoes, underwear, socks and a sweater. This first round of supplies has been sent to Mexico via air and land transportation to the Red Cross on the ground where they were distributed to families and people with the highest degree of need.
On Tuesday, Dec. 19, Project HopeFULL hosted a sold-out exclusive fundraising dinner and silent auction to raise seed money for the mission. The generosity of the 116 guests who attended raised close to $20,000.

Elena Zapata, Junior Advisory Board member
Zapata has ambitious plans for Mexico, the land of her birth. Elena, who still has family there, was severely impacted by the need created through the devastation left behind by the dual quakes. Her goal includes a rebuilding program, which implores builders, suppliers and students of construction, engineering and architecture to join her in the mission to rebuild a better and stronger Mexico. "I am reaching out to colleges to engage their students to take on this project as a study abroad program where they can apply the learned theory to the practical application and make a difference in the life of people who have lost just about everything to a natural disaster," said Zapata.
She went on to add, "On Tuesday, Dec.19, Project HopeFULL hosted a sold-out exclusive fundraising dinner and silent auction to raise seed money for the mission. The generosity of the 116 guests who attended raised close to $20,000." The money will be used to provide immediate relief and build housing for those who lost their homes. "I am grateful to the host committee, Maria Elena Zapata, Carmen Richards, Claudia Hernandez-Pons and Mary Aguirre for all their hard work in making this evening a great success," said Elena.
The dinner with mariachi music featuring a fur fashion show by Sak's with jewelry by Sazzing was attended by Mexican Consul Horacio Saavedra and his wife. Funds raised that evening will help build houses in Xochimilco area (Unesco heritage site) with Fundacion Gilberto and in Jojutla with Carpintruenos volunteers. The evening's fundraising partners include Merrill Lynch, Joshua's Heart Foundation and Cantina La Veinte Restaurant.
Additional donations should be made at www.joshuasheart.org or via email at hopefullfor@gmail.com.
Project HopeFULL is a part of the wave of individual projects that members of the Junior Advisory Board of the Joshua's Heart Foundation have created to champion their passions and cause. Elena Zapata created Project HopeFULL to champion her love of service and philanthropy while designing a solution that helps solve the social issues involved in helping the victims of a natural disaster in her home country of Mexico. Young people making a difference by taking on projects that solve social issues is a natural progression resulting from their involvement with an organization whose mission is to eliminate poverty and stomp out world hunger. Learn more about the journey to Project HopeFULL by visiting https://www.youtube.com/watch?v=PoV6TttqtGE.
Joshua's Heart Foundation (JHF) was founded in 2005 in Miami, Florida, by Joshua when he was four-and-a-half years old and is dedicated to the fight against global hunger and poverty. JHF has two primary goals: to "Stomp out World Hunger" and to "Break the Cycle of Poverty." JHF is a 501(c)3 not-for-profit organization, which empowers needy people to improve their quality of life by providing necessities like groceries and other personal items. They also effectively engage and educate communities at home and abroad about committing to fight hunger and poverty on a global basis. JHF is a youth-run organization dedicated to stomping out hunger. To date, JHF has distributed over 1.3 million pounds of food to families in need in South Florida, Jamaica, Africa and India. The Junior Advisory Board consists of 80 young people ages 9-18 and 12,500 youth volunteers which are known as elves. Learn how you too can make a difference through donations and volunteering by visiting www.joshuasheart.org.
Source: Joshua's Heart Foundation
Related Media
Tags
Additional Links