Intellitronix Products to Be Featured in Season 10 of Stacey David's GearZ
Press Release
•
updated: Jul 8, 2016
Stacey David's TV show GearZ is will be featuring Intellitronix for the second time in an upcoming season 10 episode.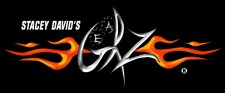 Eastlake, Ohio, July 7, 2016 (Newswire.com) - A front-runner in advanced automotive technology and accessories is being featured for the second time on this season of Stacey David's GearZ. Intellitronix's best-selling Chevy Truck LED Direct Replacement Digital Dash will be featured in the 12th episode of the season, named "Nova's and BBQ." A few different Chevy Truck dashes will be discussed, covering a multitude of years ranging from 1955 to 1999.
Stacey David has been a recognizable face in the automotive industry for over a decade and has hosted multiple successful automotive shows along the way. Today he hosts his own nationally recognized TV show, GearZ, which first premiered on ESPN2. GearZ now runs on a few channels, including Velocity MAVTV, and has evolved into a favorite of car buffs everywhere. The show often features unique and cool ways you can customize or improve your favorite vehicles. With Intellitronix products falling directly into the categories of customization and performance, it's no wonder they're being featured on the show for the second time in just a few years. Previously, the company's Create-a-Dash Kit appeared on the show.
The episode will be airing on MAVTV, The Velocity Channel, and on REVN TV at a few different times. You can tune in to Stacey David's GearZ on The Velocity Channel this Saturday for the premier of Season 10, Episode 12 "Nova's and BBQ" featuring the Intellitronix Chevy Truck LED Direct Replacement Digital Dash. If you aren't able to catch the premier you can always tune in for one of the repeat airings happening over the next few weeks. You can check out the list of air times below. The episode will also be available online at REV'N TV or on Stacey David's website for anyone with a GearZ Nation All-Access Pass!
You can learn more about Stacey David's GearZ and GearZ Nation by visiting www.staceydavid.com. If you're interested in signing up for a GearZ Nation All-Access Pass, click here. To find out what channel MAVTV is in your area, take a look at this handy guide.
Show Times for Season 10, Episode 12 of Stacey David's GearZ:
MAVTV:
Premiere:
Friday, July 15, 2016 @ 8:30am/EST
Repeat Airings:
Friday, July 15, 2016 @ 11:30am/EST
Friday, July 15, 2016 @ 2:30pm/EST
Sunday, July 16, 2016 @ 10:30am/EST
Monday, July 17, 2016 @ 3:00am/EST
Friday, August 19, 2016
Friday, September 23, 2016
Friday, December 23, 2016
The Velocity Channel:
Premiere:
Saturday, July 9, 2016 @ 8:00am/EST
Repeat Airings:
Saturday, August 13, 2016 @ 8:00am/EST
Saturday, September 17, 2016 @ 8:00am/EST
Friday, December 17, 2016 @ 8:00am/EST
REV'N TV Online:
Premiere:
Saturday, July 16, 2016
Repeat Airings:
Saturday, August 20, 2016
Saturday, November 19, 2016
Saturday, December 17, 2016
Source: Intellitronix
Related Media