Innowatts Raises $6 Million in Series A Round
Press Release
•
updated: Aug 22, 2017
Investment led by Shell Technology Ventures with participation from Iberdrola and EEI-Japan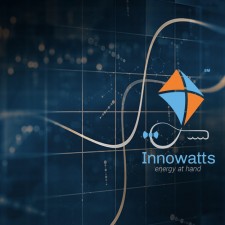 Houston, TX, August 22, 2017 (Newswire.com) - ​​​Innowatts, an innovative leader in advanced energy analytics and digital transformation of the utility industry, today announced that the company has raised $6 million in Series A funding from a consortium of three global investors with deep ties to the energy sector and emerging technology. The consortia consists of:
· Shell Technology Ventures ("STV"), is the venture capital arm of Royal Dutch Shell plc ("Shell"). With major offices in Europe and the USA.
· Iberdrola Ventures - PERSEO, the corporate venture capital program (CVC) of Iberdrola, the world leader in renewable energy and smart grids, serving over 30 million energy customers globally.
· Energy & Environment Investment Inc., the leading venture capital in Japan to focus in innovation in technology and services in the energy- and resource-related sectors with deep ties to Japan's energy sector.
The capital raised will be used to strengthen Innowatts' global foothold and drive product innovation across its energy analytics and digital e-Utility™ solution suite. "We are proud to be represented by such strong names in the global energy sector, each of whom play a strategic role in our vision of creating a smarter and leaner energy value chain. This partnership not just validates the applicability of our solution across different markets of the world but also reinforces the underlying need to translate energy intelligence into actionable and personalized products and services for energy consumers," said Siddhartha Sachdeva, Innowatts CEO.
Innowatts began commercial operations in 2014 as a provider of advanced energy analytics for energy providers and consumers, combining AMI enabled customer intelligence with its machine learning and predictive analytics to help reduce cost and personalize the energy experience. Innowatts quickly extended that capability to include a range of scalable "plug and play" solutions that have helped transform many conventional utility functions including energy procurement, pricing and rates, customer acquisition/switching, energy efficiency, grid optimization and customer engagement. Today, the Innowatts solution suite analyzes data from over 12 million consumers across both regulated and competitive energy markets, providing actionable intelligence to help energy providers and consumers transform their parts of the energy value chain.
This funding round provides the capital to extend the reach for Innowatts' core analytics platform, but will also be used to fully commercialize and broaden capabilities of its newly launched e-Utility™ retail energy platform solution. Earlier this year, Innowatts announced the launch of its e-Utility™ solution suite which brought together many of its existing capabilities and solutions into a complete and fully integrated Retail Energy Platform to help current and future energy providers transform the way they manage their business and service customers. The e-Utility™ solution is the first to deliver this kind of "utility-in-a-box" alternative to an otherwise costly service and delivery infrastructure while providing an unparalleled and highly personalized experience for its customers.
The investment round was led by Royal Dutch Shell's venture arm, Shell Technology Ventures. Operating across the full spectrum of the energy sector, Shell has become a dominant player in the procurement and supply of energy to retail providers and large consumers and is committed to furthering the technology innovation across the value chain. Carl Stjernfeldt, North American Venture Manager at Shell Technology Ventures says, "The Innowatts vision is something that we believe could change the retail energy business. Using analytics to disrupt conventional industry practices is something we've seen in other industries, and Innowatts is at the center of this in the retail energy space."
Also participating in this investment round is Iberdrola Ventures - PERSEO, the corporate venture capital program (CVC) of Iberdrola. "Iberdrola is truly excited to be a part of Innowatts' future. During the last few years, we have invested heavily in technology and innovation as pillars of our digitization strategy and Iberdrola's digital plan for 2020 is aimed at boosting the turnover thanks to an investment of €3,100M. The investment in Innowatts, through our corporate VC arm will help us leverage data analytics and machine learning to transform the way energy is bought, sold, managed and consumed," said Diego Díaz, Head of Iberdrola's CVC. Iberdrola is a global utility servicing over 30 million customers and has established itself as a clear pioneer and market leader in clean electricity and the deployment of innovative and intelligent smart grid technologies.
Energy & Environment Investment Inc., Japan's leading clean technology-focused venture capital with deep start up experience also sees Innowatts at the nexus of big data, IT and OT disruption stemming from electricity market deregulation. "Japan's recent retail energy deregulation has provided our $200 billion utility industry a unique opportunity to structurally transform its operating model, and further its digitalization in energy procurement, marketing, demand response, and energy efficiency. We believe Innowatts is uniquely positioned to be an enabler of that transformation," said Shuichiro Kawamura of EEI- Japan.
About Innowatts
Innowatts is a Houston based energy technology start-up, focused on building the world's first scalable e-Utility™. Innowatts PowerEASE™ platform analyzes energy consumption data along with other variables to enable energy providers to (a) optimize cost to the levels of up to 30% and (b) build personalized energy products and services for their end-consumers. The Innowatts solution is currently deployed across multiple energy markets, processing data from over 12 million energy meters. For more information, please visit www.innowatts.com.
About Shell Technology Ventures
Shell Technology Ventures ("STV") is the corporate venture capital arm of Royal Dutch Shell plc ("Shell"). With major offices in Europe and the USA, STV invests in technology companies to enhance the development of new technologies that have the potential to create substantial deployment value in Shell. Continuing Shell's tradition in venture capital since 1998, STV's investment focus includes oil & gas, renewable green energy technologies, clean tech and IT. STV co-invests with other corporate investors, venture capital funds and angels and will invest in both early stage and late stage (growth capital) companies. For more information, visit www.shell.com/techventures.
About Iberdrola Group
Iberdrola is a private-owned utility company with over 150 years of experience dedicated to energy generation, networks and retail. Since embarking on its growth and international expansion, Iberdrola has become one of the largest European energy utilities by market capitalization, with a workforce of around 30,000 employees and 30 million customers worldwide. The Group is committed to digitization and smart grids, and has already installed 10 MM smart meters worldwide, concentrated in its core markets of Spain, the U.K., the U.S., Mexico and Brazil. For more information, please visit www.iberdrola.com.
About Energy and Environment Investment Inc.
Energy & Environment Investment Inc., is a Tokyo based leading venture capital in Japan with a deep focus in innovative technology and services in the energy- and resource-related sectors. Since its establishment in 2006, Energy & Environment Investment Inc. has been providing its portfolio venture companies with fast and effective bridge-building to the Japanese energy industry. It has a proven track record in initiating strategic partnerships including cross-border alliances between its portfolio companies and major Japanese energy corporations. www.ee-investment.jp/en
Media Contact: Aakriti Gupta, aakriti@innowatts.com, Strategy & Market Development
Source: Innowatts