Innowatts Announces Appointment of Rebecca ('Becky') Klein to Its Board of Directors
Press Release
•
updated: Oct 3, 2018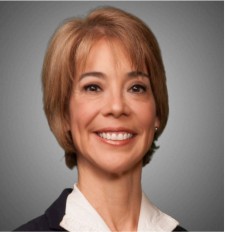 HOUSTON, October 3, 2018 (Newswire.com) - Innowatts, Inc. today announced the appointment of Rebecca Klein of Klein Energy, LLC, and previous Chairman of the Public Utility Commission of Texas, to its board of directors, effective October 1st.
"Innowatts is excited to welcome Becky to our Board," said Siddhartha Sachdeva, CEO of Innowatts. "Her deep understanding of the Energy Sector, along with her extensive background in market design and regulation will be extremely valuable to us as we expand our eUtility™ offering to new energy markets around the world."
From 2001 to 2004 Ms. Klein served as Commissioner and Chairman of the Public Utility Commission of Texas during which time she oversaw the restructuring of the State's $36 billion electric power industry. Since then she has applied her deep regulatory, financial and strategic expertise in the evolving energy markets to various projects and organizations, which includes current Board of Director positions at Avista Corporation and the National Institute for Renewable Energy.
"I see Innowatts' eUtility™ platform as one of the most innovative and disruptive technologies for reshaping the Utility operating model as we know it, and unlocking new sources of customer savings and value," says Klein. "Given the versatile and scalable nature of their technology, it offers solutions that every energy market can benefit from and I look forward to helping Innowatts extend their reach into these new market settings."
Ms. Klein holds degrees from Stanford University, Georgetown University and St. Mary's Law School. She served as Lieutenant Colonel in the U.S. Air Force Reserve and is a veteran of Desert Storm in Saudi Arabia.
About Innowatts
Innowatts is a leading provider of AMI-enabled predictive analytics and AI-based solutions for utilities, energy retailers and smart energy communities. To date, the Innowatts eUtility™ technology platform has enabled over 18 million energy consumers and their energy providers with access to lower energy costs and a more reliable and personalized energy experience. Innowatts is backed by Shell Technology Ventures, Iberdrola and Energy and Environment Investment (Japan). For more information, please visit www.innowatts.com.
Media Contact:
Aakriti Gupta | aakriti@innowatts.com
Source: Innowatts, Inc.