Innowatts Appoints Krishnan Kasiviswanathan as Chief Commercial Officer of It's Retail Energy Business ​
Press Release
-
updated: Oct 23, 2018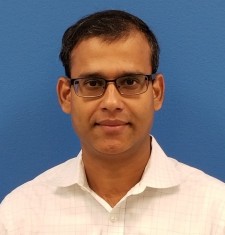 HOUSTON, October 23, 2018 (Newswire.com) - Innowatts today announced the appointment of Krishnan Kasiviswanathan as their Chief Commercial Officer, responsible for the upstream development of its eUtility™ retail energy platform solution. eUtility™, the world's first AI enabled retail enabled solution combines smart meter intel, predictive analytics, and AI to lower energy costs and empower consumers with personalized energy products and services.
In his new role, Krishnan will focus on upstream areas of the eUtility™ platform including energy forecasting, trading, risk management, and P&L optimization. "We are excited to have Krishnan leading this important aspect of our growth and development at Innowatts," said Siddhartha Sachdeva. "Currently, upstream activities like these consume the bulk of the cost and risk borne by energy companies and their customers. And, in markets with increasing penetration of renewables, these risk and reliability factors get amplified. Krishnan's deep expertise and background will help us further strengthen and differentiate our offerings."
Prior to joining Innowatts, Krishnan was the Chief Commercial Officer for Just Energy responsible for gross margin management of a global retail footprint that included US, Canada, UK, Ireland, Germany, and Japan. As part of his role, he oversaw Supply and Trading, Load Forecasting, Product Structuring, and Pricing functions. Prior to Just Energy, Krishnan had held various leadership roles at NRG Energy and Northeast Utilities (now part of Eversource Energy).
"I am excited to be joining the dynamic team at Innowatts," said Kasiviswanathan. "Being an early adopter of the Innowatts eUtility™ platform at Just Energy gave me first hand a deep appreciation for the magnitude of quantifiable value that the platform brings to the business. I look forward to helping other utility industry stakeholders streamline and upgrade their operating models by embracing the power of this game-changing platform."
In addition to his role within the eUtility™, Krishnan will also play critical roles in the further development of Innowatts modular SaaS solutions such as load forecasting and other commercial applications of the Innowatts platforms used by regulated utilities and community choice aggregators.
Innowatts eUtility™ platform and its suite of AI enabled business solutions are currently utilized by utilities and retail energy providers and end-use customers globally to lower costs and streamline and personalize the energy experience.
About Innowatts
Innowatts is a leading provider of AMI-enabled predictive analytics and AI-based solutions for utilities, energy retailers and smart energy communities. To date, the Innowatts eUtility™ technology platform has enabled over 19 million energy consumers and their energy providers with access to lower energy costs and more reliable and personalized energy experience. Innowatts is backed by Shell Ventures, Iberdrola and Energy and Environment Investment (Japan). For more information, please visit www.innowatts.com.
Media Contact: Aakriti Gupta | aakriti@innowatts.com
Source: Innowatts, Inc.
Share:
---
Categories: Energy, Alternative Energy
Tags: analytics, artificial intelligence, Innowatts, just energy, load forecasting, risk management, smart meter, utility analytics
---