Innowatts Appoints Retail Energy Veteran Chris Phillips to Lead eUtility™ Business
Press Release
•
updated: Jul 12, 2018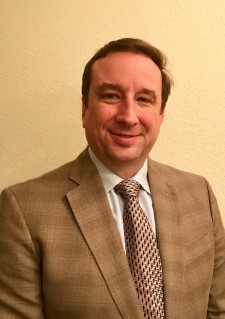 HOUSTON, July 12, 2018 (Newswire.com) - Innowatts, the industry leader in smart meter-enabled behind-the-meter intelligence, announced today that Chris Phillips has joined its executive team in Houston as Senior Vice President of its eUtility™ business. In this new role, Mr. Phillips will be responsible for widening and growing the reach of Innowatts' eUtility™ platform with competitive energy providers, community choice aggregators and smart energy communities.
Prior to joining Innowatts, Mr. Phillips served as the chief operating officer of Xoom Energy, responsible for all retail energy operations including product, pricing, acquisition & retention and customer operations. Chris also served on the senior leadership teams of Reliant and NRG, responsible for the company's retail customer operations, as well as prior roles at Dell, Hewlett-Packard and AT&T.
"Chris' deep understanding of today's rapidly evolving retail energy markets, and his demonstrated ability to drive transformational change is uniquely aligned with Innowatts' vision to radically improve the way energy is bought, sold, managed and consumed," said Siddhartha Sachdeva, CEO of Innowatts. "With more than 15 million energy customers now benefiting from our eUtility™ platform, the next 18 months will be a time of significant growth as we unlock new value opportunities for utilities and energy customers. Chris' experience and vision will enable us to quickly scale our eUtility™ team and position us to extend that value to many more energy markets here in North America and abroad."
"I am thrilled to be joining the world-class team at Innowatts," said Phillips. "The traditional utility business model is rapidly changing and energy providers that embrace new technology solutions, such as Innowatts' eUtility™ platform, will be best-positioned to succeed in this new paradigm."
eUtility™ has the potential to streamline vast numbers of inefficiencies out of the energy value chain and empower consumers with proactive and personalized energy services across the world. Already, companies using eUtility™ have reported significant benefits, including lowering commodity costs by up to 10 percent, eliminating up to a third of retail operating costs and opening new revenue streams for additional products and services. It is also empowering new market participants – such as smart energy communities – with lower-cost operating models to service the retail energy needs of their customers.
About Innowatts
Innowatts is a leading provider of AMI-enabled predictive analytics and AI-based solutions for utilities, energy retailers and smart energy communities. To date, the Innowatts eUtility™ technology platform has enabled over 15 million energy consumers and their energy providers with access to lower energy costs and a more reliable and personalized energy experience. Innowatts is backed by Shell Technology Ventures, Iberdrola and Energy and Environment Investment (Japan). For more information, please visit www.innowatts.com.
Media Contacts:
Aakriti Gupta
aakriti@innowatts.com ​
Source: Innowatts Inc.