.Icu Earns #3 Spot Among New Domain Extensions
Entrepreneurs Have Chosen .icu More Than Two Million Times
Press Release
-
updated: Sep 18, 2019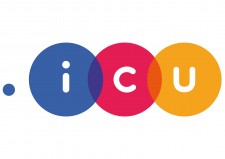 LUXEMBOURG CITY, Luxembourg, September 18, 2019 (Newswire.com) - Gone are the days when .com, .org and a few other domain extensions ruled the internet. In fact, the domain name saturation resulting from their past dominance has opened the doors to a whole new world of Generic Top Level Domains (gTLD). Leading the way as the choice of the counter-culture is .icu from ShortDot SA.
​ShortDot SA is a domain registry that owns .icu - shorthand for "I See You." Founded in 2017, the company is led by four tech and marketing entrepreneurs — Lars Jensen, Kevin Kopas, Michael Riedl, and Christian Tecar — with a combined 60 years of experience in the domain name arena. The team says their collective know-how has given them a competitive edge when it comes to partnering with registrars and building and executing marketing programs for .icu.
Since .icu's launch 16 months ago, it has grown to be the third-largest new domain extension worldwide with more than two million domain registrations in over 125 countries. ShortDot's executive team says that status is thanks in large part to the entrepreneurs, gamers, and crypto-community that have fast adopted it.
"Our users tend to be innovators. They are bloggers and blockchain enthusiasts, developers, designers, students and business owners: people who shy away from traditional extensions and instead want one that makes their domain stand out," said Lars Jensen, founder and CEO. "For example, crypto businesses have selected .icu to launch new coins and host marketplaces where up to the minute price alerts can keep cryptocurrency investors in the know. While designers and developers are using that extension to the right of the dot to put a spotlight on their portfolios or code libraries and up their visibility with potential employers."
"We love seeing new sites go live, and the creative ways that organizations use .icu," said Kevin Kopas, co-founder and COO. "Seeing the amazing adoption of new domain extensions around the globe is invigorating, and to see .icu right there near the top is a proud accomplishment for us."
​ShortDot says it also differentiates itself from other domain registries with online media support for new and growing businesses via design, development, lead generation and customer retention programs. It also owns the .bond extension.
For more information about .icu, go to nic.icu.
For media inquiries, contact: ​media@nic.icu
Source: ShortDot SA
Share:
---
Categories: Web Services
Tags: .bond, .icu, blockchain, crypto community, domain, domain names, domain registration, domain registry, entrepreneurs, ShortDot, start-ups
---