Hughes Enterprises Receives Top Growth Distributor Honors, Driven by Innovations in Sustainability and Package Protection
Press Release
•
updated: Mar 30, 2020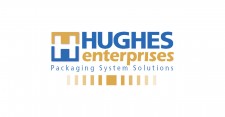 LEVITTOWN, Pa., March 30, 2020 (Newswire.com) - ​​In an industry that is expected to grow to over $218 billion by 2025, it is no small feat to be awarded as a top growth packaging distributor. Hughes Enterprises of Levittown received that elite designation at the Pregis Premier Partners Event last month. The accomplishment is all the more notable considering the company has received that top honor for four of the past five years.
Hughes Enterprises' executives say the organization prides itself on the relentless pursuit of innovations that support clients' bottom lines. It does that through distribution and delivery of custom packaging equipment and supplies that streamline end-of-line processes. Over the past 70 years, those efforts on behalf of world-class manufacturers across a variety of industries have earned it a leadership position nationwide.
The business is affiliated with Packaging Distributors of America, which gives Hughes' customers the influence benefits of a national partner while maintaining the personal attention of a local distributor. In partnership with locations throughout the U.S., Canada, Dominican Republic, Puerto Rico and the U.K., it is the industry frontrunner in technology-driven engineering and eco-conscious packaging systems.
"We love our customers. We love this industry. And we love turning challenges into wins. Those three things guide us every day," said Neal Magaziner, president. "We pioneer strategic and custom solutions for our family of clients to support their revenue and product quality goals. Every single thing we do keeps sustainability and safe handling capabilities at the forefront. If we fail, it can affect our customers' reputations and we do not take that lightly."
Some of Hughes' recent innovations related to e-commerce and product protection for the automotive and medical device industries include:
· A unique bag that fits around vehicle bumpers to protect the fascia, allowing for safer, easier shipping to dealers as opposed to the traditional boxing.
· Bubble bag packaging for medical devices in lieu of corrugated cardboard boxes for improved efficiency and automation.
The bumper bag accounted for a big part of Hughes' distribution growth with Pregis – which is a known leader in protective packaging equipment and an innovation award winner in its own right. Pregis presented the top distributor award to Hughes at its exclusive, invitation-only event for key partners in Cancun last month.
"We are thrilled to be the recipient of the Pregis award. More importantly though, we are happy to partner with superior packaging equipment brands like theirs that benefit our customers," added Magaziner.
For more information about Hughes Enterprises, go to hughesent.com. For more information about Pregis, visit pregis.com.
For media inquiries, contact Amy Packer at amy@hughesent.com.
Source: Hughes Enterprises
Related Media